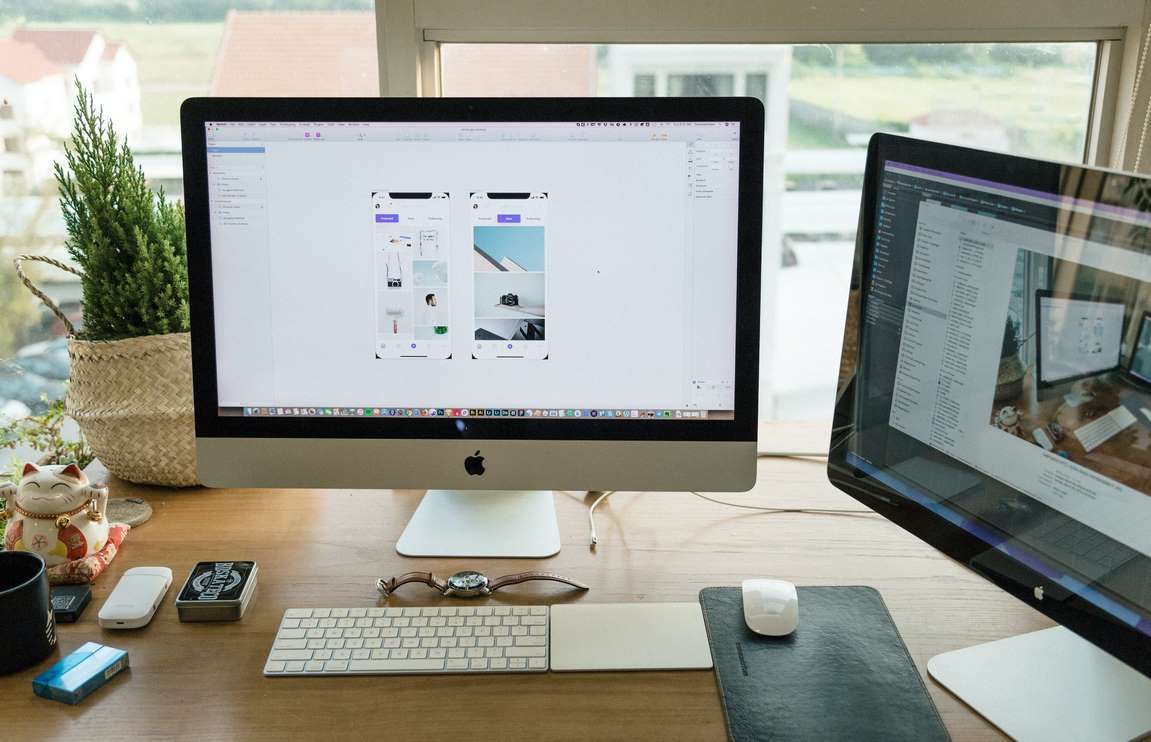 You're missing out if you're not optimizing your social media efforts to generate more leads.
Survey data shows that 72% of marketers that have five or more years of experience say social media helps them with lead generation.
The good news is that even if you're new to lead generation on social media, you can follow reliable tips, including a guide on social selling, to generate social leads effectively.
This guide covers four strategic tactics to help you amplify your lead generation efforts on social media.
Let's get right to it.
1. Share irresistible lead magnet offers
Lead magnets help motivate prospects to share their contact information with you, such as their name, contact number, and email address.
For your lead magnets to work, provide valuable offers to your potential subscribers and customers. You can also create an attractive invitation online that can easily grab their attention.
Your lead magnet offers can be free tools, webinars, discount codes, case studies, and whitepapers.
For instance, offer webinars or whitepapers about a comprehensive content writing playbook to entice social media audiences to share their information.
Once you have your lead magnets ready, promote them on social media with these tips.
Pin your lead magnets to the top of your social media page. Leverage the Pin Post option on Facebook and Twitter to showcase your lead magnet offers. This way, users see your offers first when viewing your page.
Pinning your Tweets and FB posts gives your lead magnet offers premium placement, increasing your chances of getting more leads.
Create social media posts with your lead magnet. Publish eye-catching content and include links to your lead magnet offers.
Include relevant stats in a Facebook post and relevant hashtags for your Instagram Reels to create interest and excitement about your offers.
Work management platform monday.com nails this approach with its lead magnet Facebook post below.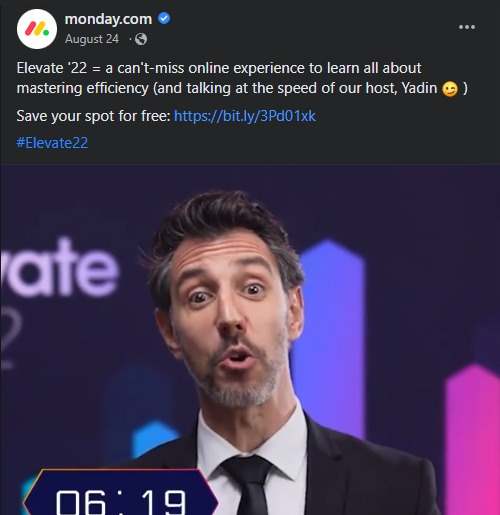 Image source: facebook.com.
Provide special offers. Consider offering social media contests, giveaways, and other exclusive offers as lead magnets.
Most people like getting freebies, making them more than happy to fill out a form for a chance to win a prize.
You can also offer discounts in exchange for your lead's email address.
For instance, include unique discount codes from WooCommerce (if you run your online store on the platform) in your lead magnet offers.
2. Optimize your social media profiles for lead generation
Your social media profile is one of the first places potential customers will go to find out more about your brand.
Don't miss the chance to capture leads by optimizing your social media bio or profile.
Try these social media profile optimization tips:
Include your contact details and link in your bio. Make it easy for potential customers to reach you by including your company's email addresses, number, and landing page or website links in your profile.
Author and inspirational speaker Simon Sinek's Instagram profile is a good example.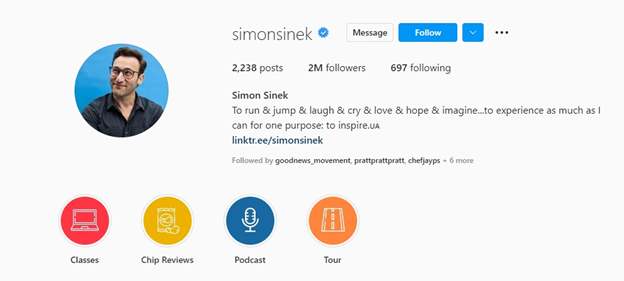 Image source: instagram.com.
The profile includes a link in the bio landing page designed for conversions.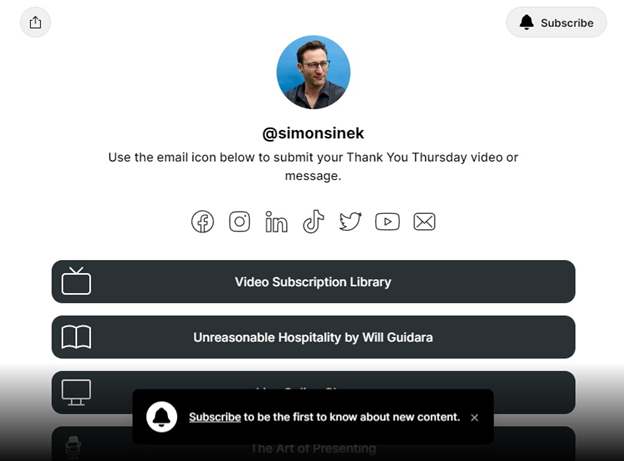 Image source: instagram.com.
Add a Call-to-Action (CTA). Include compelling CTAs in your social media profiles to guide leads to act on your conversion goals.
For instance, add a "Buy SEO articles" CTA to your profile to help promote your SEO services.
Other CTAs you can use include "View Shop," "Sign Up," and "Get Tickets," depending on your offers.
3. Display social proof
Social proof refers to the psychological phenomenon where people follow the majority's actions to attempt to decide the correct behavior in a certain situation.
In social media marketing, your prospects might look at other users' actions to determine whether they will benefit from engaging with your brand.
Use social proof to encourage passive audiences to act on your conversion goals.
Share customer stories, reviews, and testimonials to show real-life experiences with your products and services. It helps convey your brand's value to potential customers.
For instance, you can share testimonials as User-Generated Content (UGC).
It's one way of showing how your previous customers experienced your products and brand, inspiring your prospects to get the same benefits.
GoPro is a pro at sharing customer testimonials in the form of UGC. The Instagram post below is a classic example.
Image source: instagram.com.
Include links to your product and landing pages within your shared UGC posts. It's a strategic way of combining social proof and lead generation in a single social media post.
Implement a content tracking strategy that includes your testimonials in UGC format. It can help you assess your UGCs' performance and determine the ones that help you generate leads.
4. Run lead generation ads across social media
Besides organic methods, use paid social media ads to amplify your lead generation efforts.
Before running your lead ads, ensure you target the right audiences—people who likely need, want, or are interested in your offers, products, and services.
Identifying your target audiences and segmenting them into groups help make sure you show the best-fitting content to the right people at the perfect time in their customer journey.
Knowing your target audience can also help you determine the social media platforms you should focus your lead ad campaigns on.
The social media lead ads you can include are:
Facebook lead ads. FB lead ads let you capture customer information. Customers who click on the ad will see a pre-filled form with details from their Facebook profile, allowing them to fill out the rest of the information easily.
Your Facebook lead ads can include offers on event registrations, newsletter subscriptions, and demo requests.
For example, in your Facebook lead ads, you could promote demos of your Software-as-a-Service (Saas) products, such as robust workflow diagram software.
Instagram lead ads. Like Facebook, Instagram lead ads let you collect customer information. However, Instagram lead ad forms don't support all the pre-filled questions on Facebook.
Instagram lead ads are only available on the IG mobile app and don't currently support dynamic lead generation ads.
LinkedIn lead gen forms. LinkedIn uses lead gen forms to gather user profile information that you can download from the ad manager.
You can also integrate LinkedIn, so it works from your Customer Relationship Management (CRM) software.
LinkedIn's lead gen forms appear as message ads or sponsored content on your target audience's feed.
The platform also offers dynamic ads—personalized ads tailored to users based on their profile data, company name, and job title (among others).
Skyrocket your social media leads
Generating leads from social media can take hard work, time, and resources.
Increase your chances of getting high-quality and significant numbers of social media leads with this guide's tried and tested tips.
Develop, test, and constantly improve your social media lead generation strategy to amplify your efforts and get your expected returns.