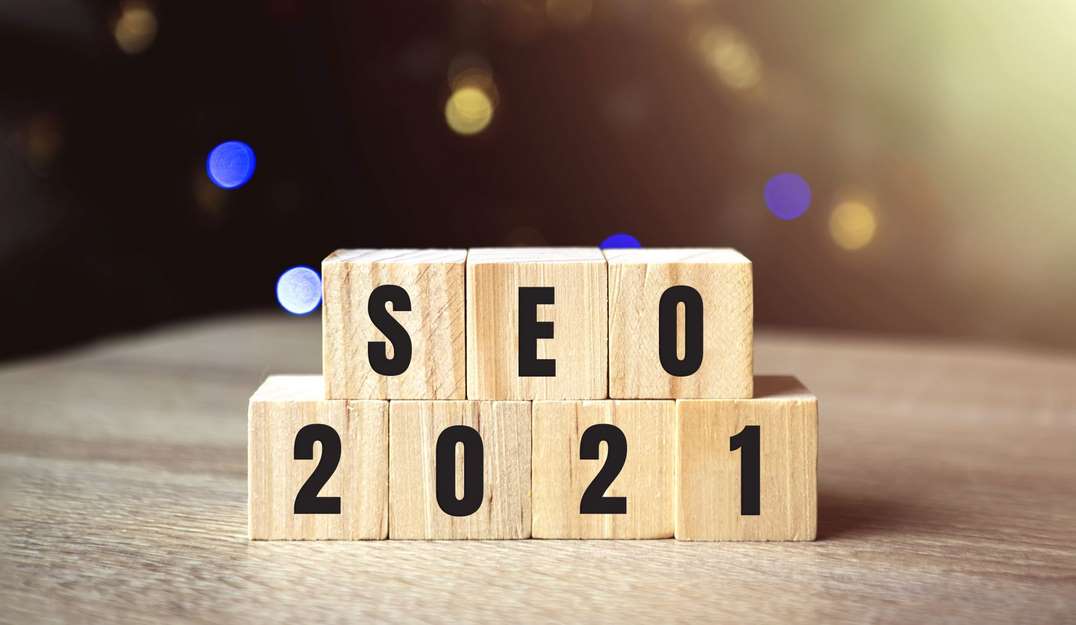 With many businesses still reeling from the pandemic's effects, it's logical to think that enterprises will have fewer dollars to invest in traditional digital marketing strategies, like search engine optimization (SEO). Most companies would prefer to spend on campaigns that provide fast results. For instance, companies are willing to spend more on paid social media ads because they can reach the target audience almost instantaneously.
With that said, is SEO still relevant and worth all the efforts that come with it? Is it still a viable strategy to employ in 2021? The short and sweet answer to these questions is a resounding yes. Even with all the changes in search algorithms or the face of other online marketing strategies, SEO will continue to hold the line and help companies reach their goals of attracting more customers and boost brand awareness, among other things. It will act as the anchor that will keep all your other marketing efforts steady and balanced.
While it's true that some SEO techniques will no longer work in today's settings, it would be folly to ignore or neglect this digital marketing strategy entirely. Organic traffic in search pages can still bring in results. As a marketer, you need to adjust your strategy and roll in with the tides. And it's not just about adapting to emerging search technologies or even algorithms.
It would help if you tailored your SEO strategies to your audience. For instance, did you know that Gen Z can impact your overall SEO? In the U.S. alone, this generation makes up almost 30% of the total population with a spending power of around $140 billion. It would be a mistake to leave them out of your digital marketing campaign.
Here are some tips for understanding what makes a successful SEO in 2021.
Users and Search Intent Take Center Stage
Ever since SEO became the buzzword in digital marketing, it has become clear that any optimization efforts should ultimately help users. Along the way, some marketers lost their focus and instead resorted to black hat techniques which include, but are not limited to, keyword stuffing.
But search engines are becoming more intelligent. New algorithms are being developed. In 2021, experts are renewing their call for marketers to focus on users and their search intent. Everything that's being done in the biggest search engine companies is all about helping users find what they're looking for online. So, if you want to keep your content relevant and on top of search results, it would be best to put people and their search intent back into the center of your SEO efforts.
Use Visuals Instead of Just Spreadsheets
There used to be a time when SEO meant putting in and interpreting tons of data in endless spreadsheets. But that's all history now. It's great to finally have new tools to help you make sense of all the information from your optimization strategies. You can ditch the spreadsheets and instead use SEO chart tools to help you quickly manage, navigate, and communicate your SEO results. The best part is your eyes will also thank you for using such tools.
EAT Matters More Than Ever
Expertise, Authoritativeness, and Trustworthiness (EAT) will matter in 2021 more than ever. As the biggest search engines shift more focus on user experience and search intent, you need to make sure accurate information is on top of your list when creating content for your site or blog. The only way to do that is to have credible experts write in-depth content for your site. When you optimize for EAT, the information you post online has the best chance of answering questions from users, which can translate to a higher ranking from search engines.
Automate the Process
Apart from using eye-friendly charts instead of mind-boggling spreadsheets, you can make your SEO successful in 2021 by using tools that will help you automate the entire process. A good example would be using Python programming language to configure many of the SEO workflow steps, including keyword research and even data analysis.
By using automation tools in your SEO, you benefit from a more streamlined process. That means you have a faster turnaround for research and analysis. If you can complete your tasks faster, you can implement timely strategies to boost your page ranking. Besides, automation means leverage. Thus, it can make your work a lot easier.
Consider New Ways in Your SEO
There's no denying that the pandemic has ushered in a new way of doing business. Many enterprises had to choose between adopting new business models to keep afloat as the pandemic rages on or close their shops. Those who continue to thrive in 2021 will no doubt have adapted to the current way of doing things.
As a marketer, you need to take that into account when setting up your SEO strategy. Maybe you or your client now offers new products or has changed your brand message. You need to align your SEO strategies to whatever initiatives you employed to weather out the pandemic if you want to stay relevant to your target audience. For instance, you may need to put in some updates to your website, or you may want to optimize for new keywords.
Optimize for Mobile and Voice Searches
It's no secret that mobile has been dominating search activities worldwide. With more people using smartphones and faster connectivity technology, more online searches are being conducted using mobile devices. The same is true for voice searches. As more households invest in smart home devices, voice searches are increasingly becoming the norm.
These trends will continue to grow in 2021. With that in mind, you need to consider mobile and voice searches when coming up with your overall SEO strategies for 2021.
Takeaway
In 2021, search engine optimization will still matter. But while the core principles of SEO will remain unchanged, there will be new search technologies and trends that you need to consider if you want to have a successful SEO strategy. Ultimately, as a component of a larger digital marketing landscape, SEO is all about helping users find information online. Traditional techniques, particularly those bordering on gray or black hat SEO, will no longer work. As a marketer, you can't cut corners when implementing SEO. But if you trust the process, stick to the rules, and adapt emerging tools and trends, this strategy can improve your bottom line.