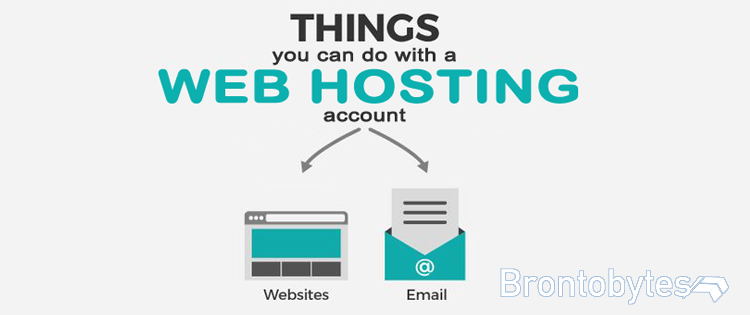 As more firms adopt a digital strategy, the number of websites available on the Internet continues to grow. Having a strong website will help you gain online visitors and produce cash for your business.
Not everyone who creates an online platform, however, succeeds in breaking the digital code. Due to poor website functionality and user experience, many businesses fail.
The usability of a website is based on three pillars: effective web design, search engine optimization, and reliable web hosting. You can, of course, hire JavaScript developers to succeed with developing your website, website personalization design, and everything. And yet, you'll also need to purchase a domain name and a web hosting account, or you'll need to pay a web hosting firm to make sure your website is available on the Internet.
What is web hosting, and how does it work?
A hosting provider stores all of your online portal's files on a server when you create it. Your web server provides this space for you to store your website on the Internet. You share a networking area on the server at first. You can then choose a separate place on the server for your portal when your needs grow, in terms of Internet storage space. Again, this storage space is handled by your web hosting provider, ensuring that your website is accessible on the Internet.
Reasons why web hosting is essential for your website
1.   Data Storage
The volume of data that must be stored on your website's server has a significant impact on the type of web hosting partner you want. Before you sign a hosting contract, you should figure out how much online traffic your website can manage, including concurrent users. When your website's traffic is high, limiting storage can result in the site being taken down.
2.    Safe and stable server environment
If you want a secure server to host your website, finding a competent web host provider is critical. Only a secure web host can create a network environment capable of fending against online threats, hacking, and other cyber-attacks. In addition, a reputable web host will protect your site's data as well as your clients' personal information.
3.    Speed
Slow loading speeds of your website's landing page are one of the most common causes of poor user experience. Due to too much stress on the shared server, a bad web host would notice many site crashes. This will cause your clients to hunt for hosting services elsewhere, where the tools and software can deal with lags and more traffic.
4.    Reliable customer service
A decent web hosting solutions supplier should have excellent customer service. When you require technical assistance or support, a reputable web host will always be available. It can provide you with a variety of options to reach them if the need arises.
5.    Customizable pricing
It's critical that, once you've decided on a web host, you choose a flexible plan that can be adjusted based on the site's requirements. For example, your web host should quickly meet the increased server, storage, and data speed demands if your website grows over time. On the other hand, a free plan is likely to be full of non-negotiable terms that won't come in handy when you need high performance.
6.    A Web Host Can Help Combat Downtime
Some causes of downtime have nothing to do with web providers and servers. On the other hand, the ones that are can be fixed by selecting a reputable web host to host your website. These web hosts will keep your website up and operating most of the time, thanks to better security against hack attempts (and DDoS attacks) and reduced downtime.
7.    Boost Your Search Engine Rankings
Having a reputable web host increases the likelihood of your website being the one Google chooses when conducting a web search, especially if it provides services such as:
Certificates of authenticity
SSL certificates
An IP address that corresponds to your physical location
Consistent and fast loading times
8.   Web Hosts Help You Backup Your Website

You appreciate the need of periodic website backups if you remember having to press the save button on a word processing document to ensure that you didn't lose your work. Your clients deserve to see the most recent version of your website, and the web host is responsible for that.
Conclusion
A reliable web host solutions provider is essential for your website since it will ensure that it functions smoothly and does not buckle under excessive bandwidth demands. While looking for an appropriate web hosting service, keep the criteria above in mind.