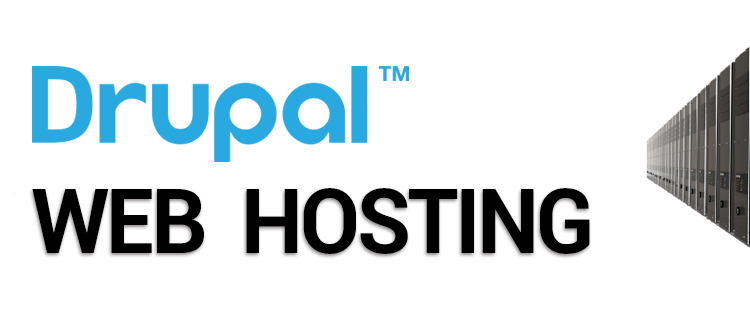 Drupal is one of the best content management systems. In fact, it can be considered as the third most popular CMS after WordPress and Joomla. It is an open source content management system which allows you to set up any kind of website you have in mind easily and efficiently.
There has been an increase in the demand for open source content management system nowadays. Drupal is one such system that is leading in terms of number of users because of its flexibility and sophistication it brings in the look and the design of a website. Drupal provides lot of helpful service whether you just want to revamp your websites layouts or update your blogs.
Finding A Best Website Hosting Provider For Your Drupal Website
Not every website hosting provider on the web can help you when you want to host your Drupal website. Moreover, when looking for a hosting provider for your Drupal website, there are certain things that you need to consider so that you can get the best Drupal website hosting for your website. We are going to discuss some factors that you need to consider before making your choice in this article.
Drupal Compatibility
Compatibility is the first thing to consider when choosing a Drupal hosting service. You need to ensure that your host supports some software such as PHP, Apache web server and MySQL as they are highly require in order to run Drupal without complications. Your host also needs to have the version of these softwares that are compatible with your Drupal software. Furthermore, consider searching for Drupal website hosting provider who offers you the choice of either shared or vps hosting. It is always better to go with Linux shared hosting at first and upgrade to a VPS server once needed.
Drupal Installation
You need to install Drupal before you can begin using it. However, you don't want to spend forever trying to install your Drupal on your web hosting account. You can find this process easier if you have knowledge of FTP and MySQL but if you don't, you may find installing Drupal a little bit challenging. This is why you need to consider going for Drupal hosting provider that offers one-click installation process. Many hosts have technologies that enable you to automatically create the database you require to store the CMS files and install the software on their server. One-click installation is always good, so finding a web hosting company for Drupal that gives you this option will be in your best interest.
Database Support
Drupal just like other database-driven application requires a database in order to provide back-end support. Therefore when searching for the best website hosting provider for your Drupal website, you need to consider seriously looking for a host that has package that is rich in databases. This will give you enough space you need to extend the capabilities of your website. You can add shopping cart, blog platform, customer account and other database-driven applications.
Multiple Domains
There is always a possibility that you are going to need more domain names in the future. When starting out, this option doesn't always seem to be important but later you will find out that there is need to have more than one domain names. Buying another hosting to connect your domain names is always going to cost you more money. Instead, when searching for the best hosting company for your Drupal website, consider going for the company that allows you to host multiple domain on one hosting account and manage them from one centralized location. This will be best in order to not only save money but also manage your entire domain from one place.
Reliable Infrastructure
Drupal is supported by an active community. It has code which has been optimized for high level of performance. However, there is no guarantee that your website will perform at optimum when you have your website hosted on the server of web hosting company with sluggish and unreliable performance. You need to consider searching for a Drupal hosting service that offers dependable and stable hosting. Your hosting company will be the one that has more uptime score so that your website will not be going offline on constant basis. When you host your Drupal website with a reliable hosting company, you won't have to worry if your website is still available or not.
Excellent Customer Service
Drupal has no official form of support however you can receive support from a vibrant and dedicated community of developers. You can as well turn to online forums to receive support. The only problem with these places is that most time, it takes time to get solution to your exact problem. This is why you need a Drupal hosting company that provides excellent after-sales services that can help you with any difficulty you might be encountering with your Drupal website. You need a host with a team that is knowledgeable of the Drupal platform. One sure way of doing this is by reading reviews before committing to any Drupal website hosting provider.
Conclusion
Drupal could be the solution you are looking for whether you want to create a simple website, ecommerce store or a complex enterprise application. About one percent of the all the world's website run on this platform. When you found yourself a reliable web hosting solution for your website, you will get to enjoy the best Drupal has to offer.