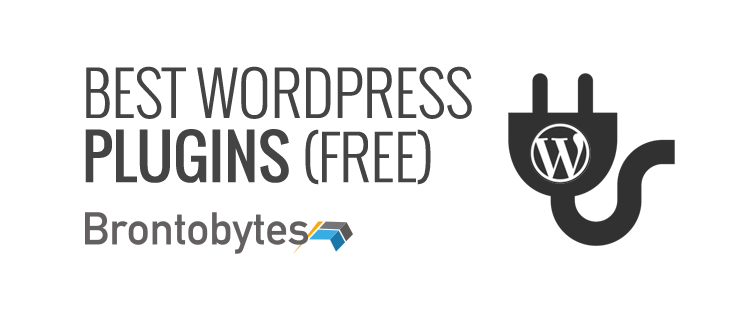 WordPress is super-awesome. With the support of massive number of developers constantly adding plugins to the WordPress database, you can never run out of plugins to use. In fact, WordPress has highest number of developers and plugins among all the web builders, right now, there are over 40,000 free plugins you can install from the WordPress repository.
However, there is just a little problem! With heavy number of plugins already available in WordPress repository and new ones coming out everyday, how do you choose? How do you know the ones that you really need? How can you get the best plugins for your WordPress site? Don't worry, we have done all the heavy works for you.
We've gathered the best WordPress plugins for 2016 that you can use to increase the functionality of your blog. These plugins in our list are the plugins that have been voted as the best plugin for every WordPress site.
Best WordPress Plugins 2016 include:
1. Best Backup Plugin
We know how precious your site is, and how you wouldn't want to lose it. So we begin with a plugin for backing up your website. Updraft Plus  is the best WordPress backup plugin. There are many features that come with this plugin, you can choose to backup to multiple locations, schedule automatic backups or split backups, the choice is yours. Just ensure that you constantly back up your website with this awesome plugin.
Alternative: BackUpWordPress  and BackWPUp
2. Best SEO Plugin
Search Engine optimization is a "must" for your blog if you want people to see your blog. WordPress SEO by Yoast has remained on top for some years now as the most revered SEO plugin for WordPress. It helps you with your XML sitemaps, title tags, keyword usage, meta descriptions and so on.
Alternative: All in One SEO Pack 
3. Best Security Plugin
You must have heard the saying, "only the paranoid survive". You can never jeopardize the security of your website if you don't want hackers to get access to your years of hard work. Sucuri Security is our best WordPress security plugin for 2016. It comes with many features such as Malware Scanning, Security Activity Monitoring, Security Hardening, and Blacklist Monitoring. This plugin can help you secure your WordPress site without slowing it down.
Alternative: WordFence Security and All in One WP Security and Firewall.
4. Best Social Sharing Plugin
We are in 2016, and if you aren't sharing your contents and also giving your readers the opportunity to share your content on social media, then you are still in 2006. Social media is very important and there are lot of social sharing plugins. But none of them can measure up to "Floating Social Bar". This plugin calls the attention of your site visitor to the option of sharing your post.
Alternative: Shareaholic  and Sharify. 
5. Best Page Builder Plugin
Back in 2004, to create a website, you need to know HTML and some other programming languages, but not anymore thanks to page builders. Page Builder by SiteOrigin is the best and most advanced free page builder for WordPress. You don't need to know any single line of HTML coding to be able to use this plugin to add custom layout for your pages.
Alternative: WP Smush  and EWWW image Optimizer.
6. Best Contact Form Plugin
No one puts his direct email as a method of contact on his website anymore because of the activities of email miners. Contact Form is now the best way for your readers to get back to you with their questions. And as far as free WordPress Contact Form is concerned, "Contact Form 7" is the best. It looks absolutely professional, very easy to install and use. You can use it to add multiple forms to your website with CAPTCHA support.
Alternative: Ninja Forms  and Pirate Forms 
7. Best Comment Plugin
WordPress default commenting system works pretty well, but if you need something more advanced, then Disqus Comment System is your only choice. The alternative to using this plugin is your default comment system.
Alternative: Facebook Comment System For WordPress
8. Best Related Posts Plugin
Users are likely to stay in your site if they can find a related post to the initial one that brought them to your site in the first place. This is good for decreasing your bounce rate which affects SEO. The best related posts plugin for WordPress 2016 is "Yuzo-Related Posts". This awesome plugin can display your related posts with different image sizes and features of texts. One great thing about this plugin is that it does not slow your site down.
Alternative: Inline Related Posts  and Manual Related Posts 
9. Best Image Optimization Plugins
Search engines can't see your images if you don't optimize them. The only way to take advantage of an increased traffic from images is by optimizing them properly. WP Smush is the best image optimizer for WordPress. It can help you remove unnecessary information, reduce your image size and ensure your site loads faster.
Alternative: Regenerate Thumbnails  and EWWW Image Optimizer
10. Best Caching Plugin
Google recommends that you make your site load faster. Site loading speed is one of the metrics for ranking websites. To ensure that your website loading speed is fast, you need a cache system in place. "W3 Total Cache" is the best and most advanced free caching plugin for WordPress 2016. You also need this plugin if you don't want your site to go down when there is a sudden spike in traffic.
Alternative: WP Super Cache
---
Take advantage of our super-fast WordPress Web Hosting today and get 33% discount!