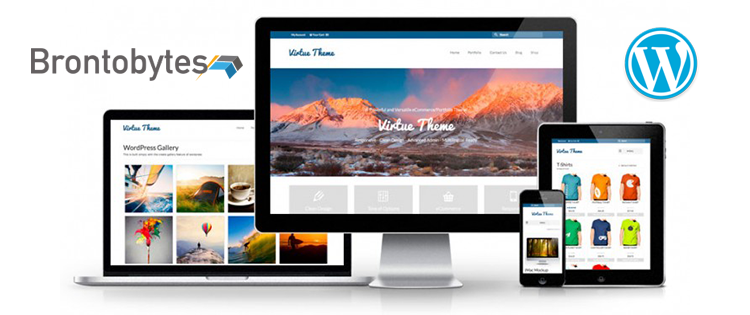 Have you ever been confused when it gets to selecting the right WordPress theme for your website? It is of truth that WordPress comes with three default themes, but you can also access numerous free and paid themes that are available in the industry. However, choosing the right theme may become a confusing task for a beginner. Hence, the question "How do I choose the best WordPress theme for my website?" has to be addressed in the context of this article.
Nevertheless, before we go fully into Guidelines for Choosing the Right WordPress Theme, we shall first define what a WordPress theme stand for.
Bear in mind that a big role in optimizing the overall performance of your website, except from choosing a properly coded and up to date theme, is choosing a reliable WordPress web hosting provider that will help you achieve the best experience of your WordPress website.
What is a WordPress Theme?
A WordPress Theme is a collection of files that work together to produce a graphical interface with an underlying unifying design for a weblog. These files are called template files. A Theme modifies the way the site is displayed, without modifying the underlying software.
In other words, a WordPress theme must have good template files, image files, style sheets, custom pages and underlying codes. However, not every paid or free version WordPress theme will match the personality vision for your website; you need the following guidelines for choosing the right WordPress theme.
Note the Features You Want in Your Website Theme: The best way to choose the best theme for your website is to note the features you want in your theme. You may not be a fan of tall headers, lots of pictures, wide columns, large thumbnails, etc. However, you may be a fan of sliders, rich colors, customizations, etc. Hence, you need to note what you like or dislike in WordPress themes, and go looking for the features you like until you find the right theme with the lovely features.
Choose a Responsive Theme: The means through which the world consumes internet is mainly through mobile phones and other mobile devices as statistics have shown. Hence, in choosing the "right" WordPress theme, you must choose themes that automatically adjust and display favorably on smaller/smarter mobile devices. In addition, responsive themes increase the accessibility and promotes higher search engine ranking.
Ensure that the Theme is Easy to Customize: You can change the width, size and space of some themes from the control panel, but some would need some serious coding, and knowledge of CSS and PHP before such tasks can be accomplished. Therefore, if you are not grounded in coding, CSS or PHP, it may not be easy for you to make simple modification on such theme. Hence, you will need to choose theme that you can easily customize of modify.
Consider Navigation and Menu: The route to access every key website pages is through website navigation, and uploading a theme that does not support your website navigation may mess things up for you. You will also need to use themes that support some level of flexibility on the menu functions, so that you can easily modify the menu options to suit your taste.
Great Technical Support is Fundamental: You will need a theme that is backed by an available technical support theme should any problem crop up when using the theme on your WordPress website. You will need an excellent support team that answered to emails, chats and other means of communicating with them in good time, and comes up with valuable solutions to all possible problems you can encounter while using their software.
Look for a Powerful and Versatile WordPress Theme: Getting a versatile theme that is capable of meeting your requirement on every pages of your website will be better off than getting different cheap themes that consume time and energy when modifying it. If you have a powerful and versatile WordPress theme, you can use it as a parent theme and create other child themes that are little modifications from the parent theme.
Free or Premium Theme: Premium themes are better off in terms of functionalities, features and designs when compared to free themes. However, as a startup, before choosing a paid theme, you should consider your budget, the value such theme adds to your website, and the opportunity cost of paying for such themes.
In all, there are no perfect guidelines for choosing the perfect themes for your WordPress website, but the information we have given you would be very helpful in making sound and informed decision when choosing a WordPress theme.