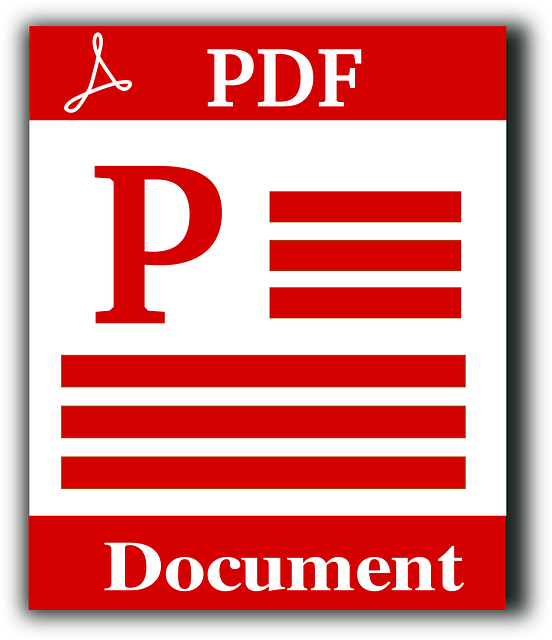 Several years ago, people would have to install certain software to convert a Microsoft Word document into PDF. However, there's no longer a need for such software, as anyone can now turn an MS Word file into PDF online. Moreover, this conversion is swifter than the old and traditional method. With PDFBear, this conversion process is as straightforward as it can be.
If there's a need to convert MS Word files into PDF format, PDFBear is the best alternative you have. There's no software installation needed, and you can complete the conversion without any problems. Here's more about this incredibly useful online Word to PDF converter from PDFBear:
Effortless Word to PDF Conversion
A good reason why you should rely on PDFBear for this Word to PDF online conversion is that it's incredibly effortless. Without a doubt, it doesn't take a ton of brainpower to turn your Word files into PDF format with this converter. On the contrary, it only takes four steps to turn a DOC or DOCX file into PDF with this PDFBear converter:
To turn an MS Word file into a PDF, you'll need to upload any MS Word document that you want into the converter box. Once you've uploaded the file that you'd like to convert, this online PDF converter will immediately scan the document. Once it finishes scanning it, PDFBear should convert it into PDF.
The next step in this online PDF conversion is for you to sit back and relax. You absolutely don't have to press any buttons, and all you need is to let PDFBear do all the work. Finally, a newly converted PDF should appear within a couple of moments, and you can download or save it to your computer.
Direct Word to PDF In Just 2 Minutes
This transformation from MS Word to PDF is a direct PDF conversion. With this fact, you won't be converting your DOC or DOCX file to any other file format other than PDF. This direct conversion should speed up the conversion process. Also, it can also be a factor in providing an end-product that does not have any conversion errors.
PDFBear's Word to PDF tool is 100% capable of providing a swift PDF conversion. With this fact, it'll only take a user under two minutes to complete converting from Word into PDF format. Without a doubt, this swift process should be incredibly handy for those who value their time. You surely won't be burning that valuable time with this Word to PDF transformation!
Anyone should be able to complete the four-step conversion process we mentioned earlier. It's incredibly straightforward, and you could say that the process is well-simplified. As we said, it's a four-step process that anyone can finish in under two minutes.
Converting Word to PDF On Any Platform
All Word files converted into PDF using this converter are performed online in PDFBear's cloud. With this fact, users won't need to use any CPU or memory upon converting Word files into PDF. The only essential thing required for this process is an Internet connection.
This Word to PDF converter is accessible on any platform and operating system. Anyone should be able to turn their DOC and DOCX files into PDF using a system that runs on Windows, Mac, and Linux. Upon converting Word to PDF on these platforms, users won't experience any compatibility problems.
Anyone can start converting their MS Word documents into PDF using any web browser today. Please feel free to access and use this PDF converter on Mozilla Firefox, Google Chrome, Safari, Opera, and other web browsing tools available today.
Secure & Private Website
This online alternative for Word to PDF conversion is 100% safe and secure. PDFBear operates through encryption that is sufficient enough to protect its customers and their files. Subsequently, there's absolutely no need to worry or feel any stress about security and privacy upon converting Word to PDF with PDFBear.
PDFBear also takes further steps to improve the privacy and security of its customers. In turn, it automatically removes all files uploaded to its servers within one hour. This step should help in making sure that no one will be able to use your files after you use them.
Takeaway
If you need to turn your MS Word documents into PDF, PDFBear is the best online alternative. It's incredibly effortless, and it provides a high-quality product in the swiftest time possible. It also doesn't hurt that this converter is one that you can access anytime and on any computer. For any Word to PDF conversion, you can fully rely on PDFBear to get the job done.