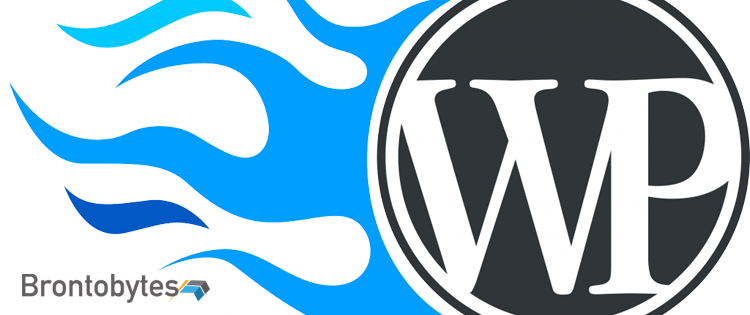 Do you know that WordPress is taking center stage as the most manageable, accessible, and easy to use CMS solution? WordPress has been used by many corporations as their official website, it is the best tool in the hands of bloggers, it can be configured to function as a magazine, it can also be developed to become an e-Commerce store; all these are possible because of its extensive technical support, countless useful plugins, and limitless number of themes.
WordPress are designed to be highly interactive, but sometimes WordPress may become slow, hard to read and messy. Nevertheless, every internet user experience is as fast as the website they visit; hence, the best websites are the quickest in load times amongst other factors. Therefore, if you experience lags, sluggishness or other cases of WordPress inflexibilities, you can follow these tips to declutter your WordPress website and make it faster and more efficient.
Choose A Decent Hosting Provider: The right choice of a web hosting provider is extremely important – the most important aspect of your web presence.
Avoid Using Unwanted Plugins: It is important to uninstall plugins that adds nothing to the user experience. Some of these plugins may be too heavy, used for custom functionalities and animations, thereby leading to slow load time of your WordPress website. To avoid using plugins that adds no positive effects on your user experience, install P3 plugins, which stands as Plugin Performance Profiler, this would help to discover the unwanted plugins that slow down your WordPress website and help to deactivate them.
Uninstall Unused and useless Themes: It is of truth that themes and plugins in WordPress website are highly rooted together, but a wide variety of themes that are installed on the WordPress websites tend to slow the load time of your website. You can uninstall some of the themes by clicking on "Go to Appearance" > "Themes" > "Unneeded WordPress Skin" > "Delete."
Clear Linking Strategy: Most WordPress site visitors end up forgetting what brought them to your website due to unnecessary links that take them off the page they requested for from the search engines. This may not have any effect on your website load time, but is has great negative effects on the users' experience. Hence, you will need links that serve the purpose of offering the visitor valuable search engine experience to help offer the visitor a glance of the latest products, publications and news that are in line with his or her initial keywords, which were used on the search engine.
Cleaning Up Of the Database: The WordPress website holds all its information in the database; hence, the database is the core of every WordPress website. If the information stored in the database are not well managed over time, it will compound several wanted and unwanted details. To solve this problem, you can either delete the unwanted database tasks that occupy the disc space, or trash other data consumption contents.
Removal of All the Unused Media: Once any media file is uploaded on WordPress website, such files are stored in various versions and can later lead to lagging when they have compounded over time. One sophisticated way of getting rid of media files on your WordPress site is to use special plugins to deletes such media files from your database.
By getting rid of the unnecessary files, plugins and links, you can declutter your WordPress website in few hours. You can also clean up your WordPress Sidebar, cleanup your website content, sperm comments, use enough white space and cleanup your navigation to give your website a better look, faster load time and ultimately increase user's experience.