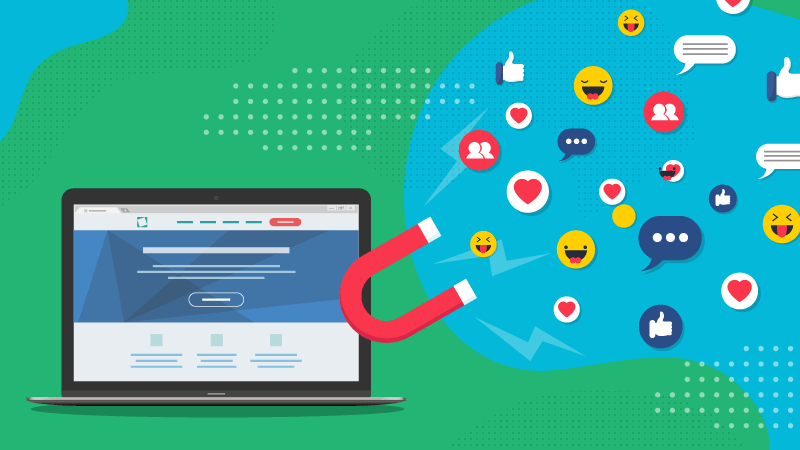 You cannot ignore the momentum that eSports are getting in the entertainment sector and elsewhere, whether you are a gamer or not. You can already bet on eSports matches, you may soon be able to cheer on your country's eSports team at the Olympics, and you can even consider getting a university scholarship for eSports. Yes, the things described here are very real.
The eSports sector has reached a staggering $500 million in total market value by 2021 and has grown at a rate of more than 40% annually. Current predictions: In order to reach an estimated USD 12,494.3 million by 2030, the worldwide eSports market is anticipated to expand at a compound yearly growth rate of 21.9% between 2022 and 2030.
If the inevitable rise of eSports was not evidenced enough, Twitch now has more viewers overall than major news websites like CNN. According to one research, more distinct viewers viewed video game programming than Netflix, HBO, and ESPN put together! For instance, the 2017 NBA Finals were watched twice as many times as the Intel Extreme Masters in Poland.
The New Influencers Are… Live Streamers
We briefly mentioned the growing popularity of gaming streaming services, but new platforms also bring new influencers. What better place to introduce a new product or campaign than to a captive audience that enjoys watching video games? The most prominent Twitch streamers are viewed by millions and millions of people each day. In the social networking ecosystem, influencers are essential because they link brands and consumers. Just like that. Take a look at reviews, how-to videos, and makeup tutorials to see that streaming influencers are nothing new. However, because of websites like Twitch, the number of streaming influencers in the eSports sector is rapidly increasing. The sponsors must thus not be far behind.
Conventional social media influencers depend on endorsements and sponsorships from corporations and organizations wanting to increase their reach because they receive no compensation from the platforms they utilize. ESports competitors can, however, earn money on Twitch through integrated advertisements, donations, and subscribers. Tyler Blevins "Ninja", one of the most well-known streamers right now, apparently earns more than $500,000 per month from subscriptions alone. On Twitch, he has 160,000 paying subscribers and more than 12 million overall. Then, when you consider what that sum would be in terms of sponsorships and Twitch Bits, that is a hell of a lot of money for watching someone play video games in front of a webcam in their bedroom.
How Social Media Helped eSports Take Off
Social media, particularly Twitter, is adored by sports fans everywhere for its immediacy and capacity for regular updating. Esports' push into the mainstream was made possible several years ago by Twitter. Before Twitter, the only meaningful means of contact amongst community members were online forums and face-to-face gatherings. The holy grail of eSports news and information continues to be these outlets and publications.
The eSports community came together largely because of Twitter. While eSports forums and websites continue to be reliable sources of information, social media is the best place to find breaking news, opinions, and rumors. Players from all over the world are more likely to be noticed since shorter, more succinct statements are simpler for the general audience to understand and digest.
The degree of intimacy provided by social media is a significant component that has aided the development of the eSports business. Social media allows for more intimate interactions between players, teams, and businesses. Because it is a quick and simple way for fans and important players in the industry to communicate, Twitter offers the best foundation for breaking news and daily communications and fosters a more individualized experience for the user. Did you know that more than 40% of all conversations surrounding live gaming experiences take place on Twitter? Facebook provides a historical peek into the lives and worlds of your favorite athletes, businesses, and brands, as well as their upcoming plans.
Instagram, meanwhile, provides a personal and exclusive window into the daily activities of brands and players. Fans are curious about the people they support, and since they frequently idolize pro eSports teams and players (And why wouldn't they? They get paid to play video games), learning more about them as people will help you connect with other eSports fans. You may put yourself in your hero's shoes and perhaps even believe that video game celebrity is possible if you can make them appear like an ordinary person.
Even though it may be played on a video game console, the top athletes in sports are increasingly being surpassed by those in the eSports business. Let's use the social interactions from April 2018 as an illustration. The world's most well-known football player, Cristiano Ronaldo, had 139.3 million social engagements in one month. But in April 2018, Tyler "Ninja" Blevins accrued over 150 million social engagements.
This merely serves to highlight the influence of social media inside the sector. We would wager $10 that more than 90% of 100 people would know who Cristiano Ronaldo was or at least know his name if you asked them. How many individuals, on the other hand, do you know who even know who Tyler Blevins is? This merely demonstrates the influence social media has inside the eSports sector, not only in terms of how it unites the community but also in terms of how players can interact and bond with their heroes.
What You Need to Know about Why eSports Brands Must Use Social Media
Enlarging your audience's diversity and level of interest
Brands can move past the traditional, conventional eSports enthusiasts by using social media. Brands will be able to interact with people from a wider range of backgrounds, preferences, and ways of thinking since they are no longer restricted to middle-aged men. Social media's geographic reach enables marketers to target people in a particular location who share their interests.
Instantaneous and immediate interactions with the audience
Social media gives brands the opportunity to quickly learn about audience sentiments and trends, but more crucially, to do so in real time.
Increasing website traffic and search ranking
It is really simple (and also something we do every day), but having a strong social media presence boosts the visibility of your shared content in SERPs.
Transmitting a variety of information quickly and easily
Social media makes it simple to quickly and easily share content, analytics, and campaigns. The ability to instantly share multimedia content and the most recent updates with your audience ensures that the correct people see your information right away. Social media is ideal since it allows you to share material in almost any format, including GIFs, photos, videos, polls, and games, among others.
Any brand must have a good social media strategy, but given how the eSports industry uses social media, having a large online following and presence gives the brand more clout and credibility.
Becoming familiar with the opposition
It is really simple and frequently taught in business studies, but knowing your competitors and what others are doing in the field is crucial. They might do something that you enjoy or something that failed. In either case, you may gain a lot of insight from what your competitors and colleagues do online.
Creating connections with the appropriate people
Everyone is aware that engaging in direct communication with your audience is the most effective and successful strategy to develop a relationship with them. Below-the-line tactics are well renowned for being more direct and intimate. You may interact with the millennial generation through the impact of social media. Platforms like Facebook and Twitter are the go-to approach to communicate with your target demographics about a particular interest in real-time, especially when this age is also interested in eSports.
How Are eSports Being Addressed?
How people are discussing eSports online is a noteworthy consideration and one of the most crucial things to consider. We must examine how the idea or subject of eSports is regarded online if social media is one of the primary factors for its growth and entry into the mainstream.
People's views on brand participation in eSports, including promotions and sponsorships, are a fascinating topic to examine. According to the sentiment analysis, more than 50% of individuals from countries including the US, UK, France, and Germany view brand involvement as beneficial for the eSports industry, while only 5-8% of people have bitter feelings about it. The majority of eSports fans adore eSports and the players because they are regular people who just so seem to be (really) brilliant at video games, which is thought to be easily obtained. This is due to fans worrying about losing the community part and grassroots of eSports.
In the past few years, in addition to the number of eSports-related talks skyrocketing, but also the quality of those interactions has improved significantly. The International Olympic Committee (IOC) not only funded an eSports tournament in the lead-up to the Winter Olympics in 2018 but there have also been numerous promising ideas of eSports being brought to the official Games. These are just a few examples of how much eSports' legitimacy and integrity have grown in recent years.
Overall, eSports are firmly on the increase as a result of social media. In around five years, eSports will be broadcast on television and at international sporting events, and individual gamers will be well-known figures. The time has come for eSports and iGaming businesses, which incorporates the top Dota2 betting sites at Bookmaker-Expert.com, to get ready for this expansion and leverage the potential of social media, sentiment analysis, and interactive content to boost their brand's visibility while simultaneously advancing the credibility of eSports.