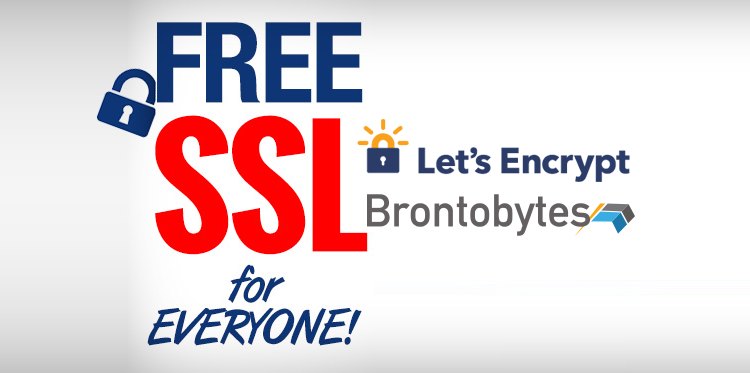 Today, we are excited to announce free SSL Certificate (https://) for all Web hosting, Business hosting and VPS hosting accounts on Brontobytes. This brings the security and performance of modern encryption to every website we host.
The Let's Encrypt project gave us the chance to provide free SSL certificates and we took it. We launched the first batch of certificates in March 2016 and immediately started working to make the process seamless for our growing list of web hosting accounts.
Starting October 2017, Google Chrome will show "Not Secure" warning when surfing Non-HTTPS websites.
SSL provides more than security. Google announced SSL certificate is used as a ranking signal in search results, with HTTPS-enabled sites ranked above their plaintext counterparts.
We take security seriously, and we're proud to offer this free feature to Brontobytes customers.