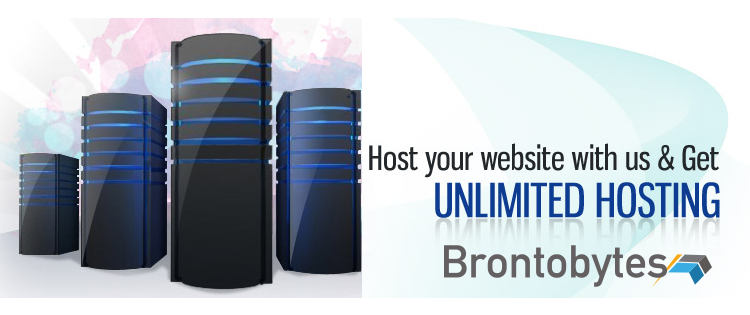 Yes! It is worth getting an unlimited web hosting service in order to avoid website crash and loss of business information in situation where the content cannot be retrieved. Unlimited hosting is the provision of unlimited disk space, unlimited data transfer (bandwidth) and unlimited domain name capacity by a web hosting service provider to its clients. It offers some degree of freedom to web owners to host as many website as they want at an affordable price usually $10.
Nevertheless, the term "Unlimited Hosting" may have some limitations but the idea is that the webmaster will provide the amount of disc and bandwidth that every rational person will deem too much to be consumed. In the recent past, many big websites owned by huge corporate organizations have crashed due to huge bandwidth (traffic) on the site. Some good examples of websites that have clashed due to this problem include Eiffel Tower's website (March 31, 2015), Best Buy's website (2014), XeroShoes's website (2015), etc. All these sites crashed at some points due to too much traffic on them.
How to make sure your website does not crash.
The dream of your website going viral can turn out to become a nightmare if you do not host your website with the right infrastructure that can contain the bandwidth that would be generated on your site if it becomes popular. Here are some of the ways to militate against website crash:
Choose Unlimited Website Hosting: The joy of unlimited web hosting comes with its reliability and efficiency. Some other web hosting plans can boast of being efficient and reliable, but the sense of having unlimited disc space and bandwidth makes sites hosted on unlimited servers to encounter the least of problems or crashes.
Use Content Delivery Network (CDN): CDN is a reliable cloud based automatic scaling service that is designed to accelerate the delivery of your web content when requested by your site visitors from any part of the globe. CDN helps to reduce the impact of unpredictable online traffic patterns or unexpected flash crowds on your website by optimizing your web content. There are many CDN service providers in the market today Akamai, CDNetworks, Windows Azureare, Amazon, etc.
Performance profiling test and application instrumentation: The performance-profiling test helps to identify where your site performance issues are coming from, while application instrumentations are tools used to ascertain the real-time performance of your website. These tools will help you to be aware when your sites is approaching its traffic capacity limits.
Hire am IT professional: The services of an IT professional can help get your website running without much problem. You should hire someone who understands the practical details of web hosting and how to manage a website.
Perform Regular Software Update: Regular update of your website software such as content management systems, message boards, data carts, hackers can take an advantage of this to send malicious bugs to your site, which cause slow response and may eventually crash your website.
Look for a genuine host who truly offers unlimited hosting services: Many shared hosting service providers claim to offer unlimited hosting plan to clients. Others may offer unlimited bandwidth and disc space but with several restrictions on the applications and plugins you cannot install on the server. Some others may have hidden service charges and service restrictions on the so-called "unlimited hosting services". Therefore, you should know the true nature of your hosting service provider to avoid paying for unlimited server while your website is running on a shared server.
In conclusion, we need to understand that not minding the definition of unlimited server given to you by your hosting service provider; I believe that every unlimited website hosting has some underlying limitations attached to it. However, while comparing the reliability and efficiency of services, unlimited website hosting is still the most viable solution to website clashing.