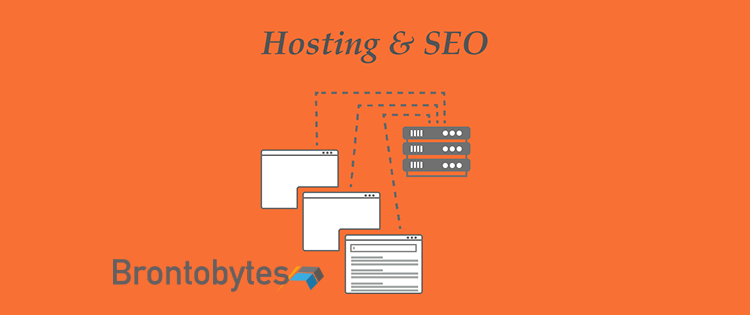 The search engine algorithms are changing at a rapid pace so knowing what changes you need to make and how you can boost your SEO efforts can be quite challenging. Plus, it can be very hard to figure out what factors can influence your SEO, but rest assured that your hosting provider can be one of them.
How does the hosting provider affect your SEO?
The idea here is simple, good web hosting provider will help you keep a good exposure in the online world and also offer you the right way to maintain great ranking. However, if you want to get cheap hosting, you can deal with some very bad results which is why you have to analyze the type of web hosting or vps hosting you want and get the right one based on your budget.
Server security
You have to ensure that your host has all the best security methods because even the smallest attack can destroy your reputation and lower traffic. Opt for a hosting provider that has good security and which protects all websites equally.
Server location
It might not be relevant in your eyes, but search engines also focus on server location. If you have the target audience from Japan but your servers are in the US or the UK, you will have less performance. This does translate in bad ranking and lower SEO capabilities. That's why you need to know where the hosting provider has its servers, all so that you can understand if he can help or not.
Performance
Sure, location is important but the server performance can either make or break your SEO. If the loading speed isn't very fast, you will immediately get penalized. Plus, you will also have to think about the design choices you make.
If you opt for shared hosting you will share the resources of a server with others and if a site uses more resources than yours, you will deal with SEO issues. Obviously, the best option is to use a dedicated server as this will boost your SEO while increasing the website performance.
Uptime
The better the uptime the better your SEO. After all, search engines focus on offering the best options for their users, and no one wants to visit sites that have lots of downtime. Which is why you should always opt for the hosting providers with the highest possible uptime.
These are the main factors that pertain to your hosting provider and which might hurt the SEO of your website if you don't address them properly. It's crucial to keep all these characteristics into account and address them the best way you can.
Remember, a good SEO will always help grow your business but you always have to ensure that your website is optimized properly. Start with getting the proper host for your needs and then continue to optimize your website all the time, because that's how you can get to that coveted first page ranking in no time!