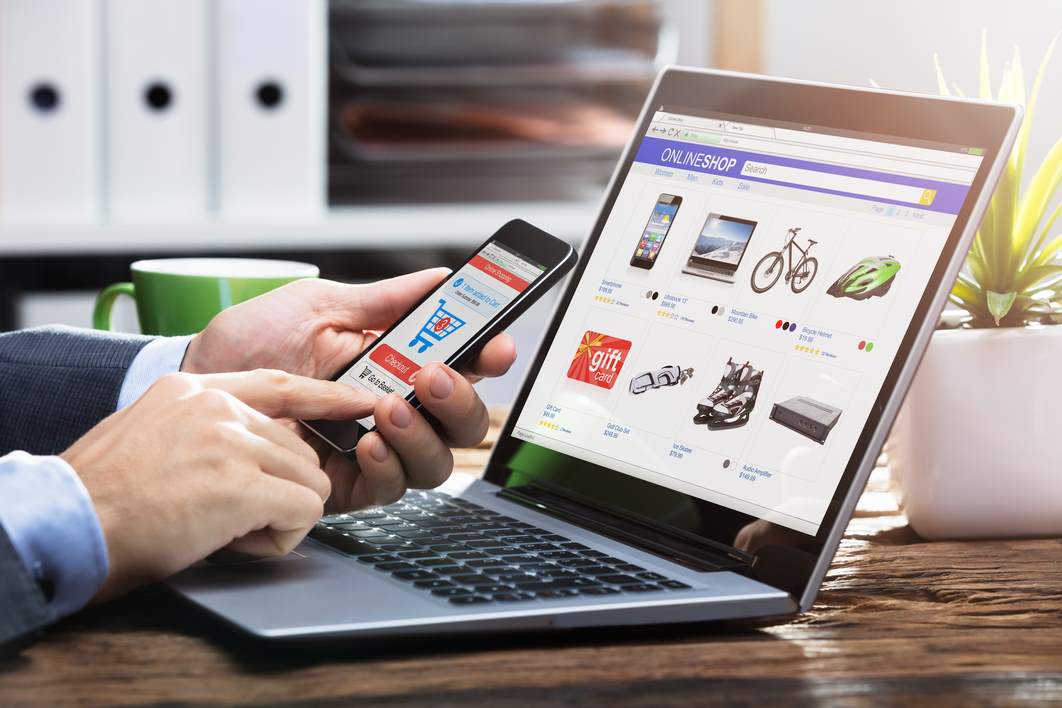 Digitalization is finally upon us, and people are eating up all the benefits it can offer. These benefits include easier communication options, fast and secure bank transactions, and the ease of purchasing goods online. Of course, all these will not be possible without the expertise and ideas of the people behind the boom of technology. Their intelligence is the reason people can now easily book a flight without breaking a sweat or buy groceries without waiting for their turn in line.
The sudden rise of digitalization pushed marketers to explore something new. And this new option allows for a company's improvement and possible expansion. With the use of technology, marketers can now formulate new strategies to target the online community. With many platforms available, a marketer can choose to make use of one or all platforms that match the needs and brand story of a company.
For those providing and selling goods, luxury items, etc., the shift became much easier as companies chose to utilize their platforms for online selling. This means people can now order from their chosen platform, pay for the items, and wait for them to get shipped. It can be done in less than five minutes, and unlike physical shops and stores, you can place your order anywhere as long as you are connected to the Internet.
What Is Online Shopping?
It was in the 1960s when IBM developed its first online transaction processing. It was a ticket reservation system created for American Airlines. Through this automation, all the computers all over various travel agencies were connected to IBM's computer, and once someone places an order or creates the command, the main computer processes it and will reflect the result to the computer you or the agency just accessed. This was one of the first few wisps of online shopping.
Online shopping is the process of advertising and putting up your marketed items on the Internet so customers can easily see them and make a purchase through the available platforms presented. People can purchase from a website, a social media platform, or an outside vendor that has been chosen by the company to work and partner with. Likewise, consumers can access these platforms through their computers, tablets, and smartphones. It is very quick and convenient.
How to Increase Your Offers and Income
Whether you are a B2B or a B2B company, you can't help but waddle in an environment with tough competition. Wherever you go, there is always a company, startup or huge, that has thought of your idea or has the same concept you are practicing. This is unavoidable. Therefore, when you start extending your services to the digital community, you should be ready to take a bigger step and continue learning from your mistakes. Keep the ideas coming and avoid going to a standstill. The medical industry, for instance, has taken great steps towards digitalization, and now you are able to get certifications in life-saving skills such as ACLS, PALS, BLS, First Aid or CPR solely online.
Sell your items at a cheaper price for a limited time
Everybody loves a sale, and when people see a sign in the mall, they immediately enter the store and browse through all the items offered. The same thing happens online. When you advertise that you're cutting your prices, people will visit your site and bring you your much-needed traffic. Aside from this, your items will be off the shelves in no time. A sale is usually done during significant dates and holidays, like Christmas, Easter, Black Friday, and even your company's anniversary. This gives people something to look forward to and a chance for them to experience the products and services you offer at a cheaper price.
Give out samples and testers
When you plan on launching a new product on the market, you can start advertising online by giving free samples and small packets of testers that your clients can try out. To do this, every time a customer places an order from you, add a freebie to their package and a short, personalized note saying that they're one of the chosen few who were given a product to try out before its release date. It would also help if you asked for some feedback so you'd know what you can adjust and work out on things that need further enhancement. People love to post everything on social media, and by the time you're ready to launch, many people will have been raving on the product, hoping to get their hands on it.
Partner with different brands
There will come a time when your products seem repetitive and become boring. While your loyal customers will continue to patronize them, as people, they also cannot help but ask for something new. Some brands fix this by partnering with other brands with a collaborative effort to birth something new. These products will now be considered limited edition – something people that are hooked with your brand will want to purchase immediately. There's a certain ring and special sense to limited edition products, and once news reaches those who like to collect, in no time, your new items and offerings will be long gone.
Make sure your blog content is targeted to the proper audience
One of the most important things people pay attention to is the news. The news provides updates and make people aware of what's happening around them. Thus, as a brand, you have a responsibility to keep your customers in the loop. When you create blog content, make sure it is something your clients can relate to – something that will continuously pique their interest. Your blog articles are also an avenue for you to be transparent with your brand. Here, you are given the chance to tell them your story as well as your plans for the brand in the future.
Advertise your products through different platforms
Your platforms are there for a reason, and it's best to maximize what it can offer. As much as you can, advertise your products by making interactive posts, GIFs, videos, and stories. This will make people more entertained and interested in your products. Likewise, your customers will think that you prioritize them given that you truly take time to curate content that will be of interest to them. One of the newest strategies today is organizing a webinar that explains how to use a certain product as well as the process of making it. This is famous in beauty brands that aim to provide the best skin care to people. As individuals need to make sure all ingredients in their products will cause only good than harm to their face, a lot of people will register for the event. Likewise, those that have been eyeing your products for a long time will be given a chance to participate, interact, and listen to your webinar or live event.
Offer discounts for first-time purchases
This is usually the perks of having an app available; however, even if you're just using a website, you can create a code or a coupon that your customers can use, especially if it's their first time to order your product online. Your code can be a 10% discount or more, just because they patronize your products or wanted to try it out. This will allow you to deliver more products to your consumers because when they enjoy the first experience, they will keep coming back.
Marketing is a slow and tedious process. Your company's success cannot be built and established online. It takes a lot of experience, and a handful of mistakes will be committed along the way. Thus, if you're still unsure of how to move forward or if you're not comfortable doing brand marketing on your own, it's best to consult or hire outside help from marketing agencies. To make sure you've chosen the right digital marketing agency, read through online reviews. One of the most intriguing reviews online is the Vendasta review. At first, you might think that the company is bonkers or will not be a good match, but reading through a mix of different ideas, you will eventually feel that the partnership should be established by both parties.
To make your company successful, you need to sacrifice many things. Sometimes, you might even be required to shell out more money than you need to just to give you a little edge. Running a company is difficult, but making it known to others is another story. To become an establishment that people trust, you need to keep a clean track record and provide great customer service.
Keeping a track record can be done by being transparent to your customers. For example, if there is a defective product in the market and a customer received one of them in his or her orders and calls you out for it, you need to properly apologize. If you noticed, this goes hand in hand with good customer service. In running a business, your goal is to become client-oriented without compromising the quality of your products as well as your brand story. Once people understand your message and find that they can relate to it, things will start to go smoothly, and it's up to you to keep the boat floating.