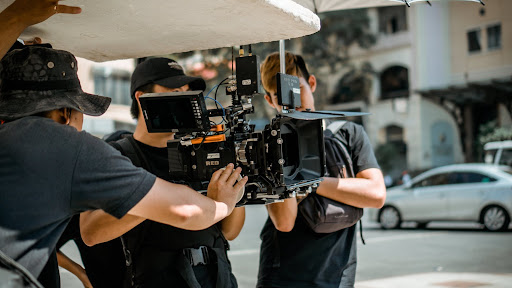 Starting a video production company is not easy and finding clients to grow your business might prove to be even more complicated. In order to achieve this, you need to know how to promote yourself.
The market size of the movie and video production industry, measured by revenue, is $17.4 billion, so it's no surprise that the competition is fierce. This means that without promotion, no one might know that your company even exists. This is a fact and everyone is looking for options to increase their view count on their video content. For example, content creators may search to buy watch hours for YouTube at Increditools and make comparisons with other deals and then choose the best one. However, it is vital to make sufficient promotions for your company so that people find out about your service.
To help you out, we're offering 6 easy steps that will help you take your video production company to the next level.
Create a Great Video Production Proposal
By creating a targeted and personalized proposal for your potential clients, you can significantly increase your chances of getting the job. Similar to a business plan, an effective video production proposal aims to create interest in your project and demonstrate your credibility and professionalism.
A well-written video production proposal can show the client that you fully understand their needs and demonstrate why you are the best choice for the project. It serves as a great promotional tool that enables you to showcase your company and what makes you qualified to do an exceptional job for them.
You can write your proposal from scratch or, even better, use a video production proposal template that offers an easier way to create a professional pitch that will impress your clients.
Conduct Thorough Market Research
Start by doing the most basic thing – market research. Know who your competitors are and what they can or can't do. Understanding their strengths and weaknesses will help you develop a solid promotional strategy that focuses on your own unique features and skills.
Conducting market research will also help you enter new markets easily, establish yourself quickly, and set yourself apart from the competition.
Produce High-Quality Videos
If you produce good quality videos, your clients will want to continue to do business with you. What's more, they will even be willing to tell other people about your craftsmanship and professionalism.
In order to achieve this, you have to communicate clearly with your clients. Make sure you know exactly what they want and expect, then plan and develop your projects accordingly.
Invest in a Professional Website
Be sure your website looks and feels modern and professional because that's the place your potential clients will check if they're interested in working with you.
In addition, ensure that your site aligns with the style of the videos you produce and that it showcases some of your best past works. Go beyond video as a format and create blog articles, vlogs, free ebooks, and other resources that offer value to your prospective clients.
Finally, consider including testimonials from previous satisfied clients. Client testimonials and reviews are a confirmation that your work is of high quality and they are a great way to get others interested in what you have to offer.
Rely on the Power of Social Media
One of the easiest and most efficient ways to promote your video production company is through social media. While it is true that social media marketing can take lots of time and effort, if you have a solid strategy, you can make it work and reap the amazing benefits it offers.
Social media is a place where you can connect and engage with both current and potential clients. Be sure to post regularly but also to initiate conversations and answer questions. Place promotions and special offers strategically in between engagements and, once you have the revenue, start using paid promotions as well.
The content you post should be available on all social platforms but it is always a good idea to identify a single network where most of your target audience is and focus your social media budget there.
Work on Your SEO
Improving your ranking in search engines is a great way to attract organic traffic to your website and acquire new clients.
Video production sites are typically visual-driven, but considering the fact that search engines look at pages and websites that have above 200 words, you should make sure to include some balanced text content along with the images and videos.
Search for your target keywords and add them in your meta tags, description, as well as throughout your content. Finally, don't forget that you can optimize your videos for SEO by adding desired video titles, subtitles, tags, and descriptions.
Final Thoughts
These 6 tips should give you an idea of what the promotion plan for your video production business should consist of. Remember that consistency is one of the most important elements in any promotional strategy and even though waiting for the desired results may take some time, it will definitely be worth it in the end.