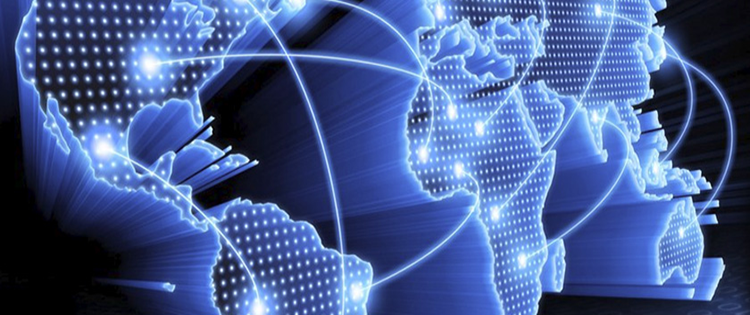 What is a Dedicated Server?
In a conventional sense, a dedicated server is any computer hardware or software that provides a service. However, in the context of web hosting, a server can be best described with the following illustration. In a commercial intranet, company employees usually work from their respective computer systems with no memory or other forms of data storage needs. All that is needed about memory space to host their functional software and applications is being managed and provided for them from one control point "server" within or outside the business environment. This implies that all individual employees can access files, data and applications from their respective terminals without the need for any storage capacity whatsoever.
What is the relevance of server in website hosting?
Just like the above illustration, web masters provide services for website hosting, and all the necessary software, applications and tools needed to host, maintain and manage your website are being stored up in the web master's dedicated servers. Therefore, the server stands like the hard disk and processor in your personal computer where all the necessary operations and storage services are being performed.
How important is server location in web hosting?
With the advent of CDNs (Content Distribution Networks) in web applications and sites, many individuals, IT firms and organizations in need of web hosting now believe that server location is no longer an important issue in website hosting. However, that is far from the truth. The truth of the matter is that there are several salient benefits and importance of server location in website or blog hosting. Therefore, the following paragraphs explain why it is better to host your website on a server nearest to your site visitors:
Shorter page loading duration: From practical evidence and all indications, it is true that the close the server, the faster the site loading speed. Therefore as a supposition, sites that are closer to the server have shorter page loading duration than those far from the server. However, this may not hold true for websites utilizing CDN services that are targeted at users around the world.
SEO and higher search engine ranking: The server location in web hosting is a crucial factor in SEO, especially when such site has a unique language and targets a particular country, region or audience. When this is the case, it is easier for search engine crawlers to ascertain the location of such site through the location of the server. Since it has been established that server location affects site speed, a site hosted on a close by server has greater prospects of ranking higher on Google's page rather than one hosted on a remote server.
Higher conversion rate: It has been noted that individuals will leave a webpage if the page content does not load after three seconds. Moreover, from the foregoing, we have seen that the best way to increase your site loading speed is by hosting your site on a close server. Therefore, if your website is hosted on a local server, it will be prone to generate more leads and therefore have higher conversion rate.
Cheaper to acquire: It is true that over 60% of web hosting services and their servers are either from or located in the United State, United Kingdom or in Europe. That is why European web hosting, UK web hosting and American web hosting seems to be the cheapest web hosting services in the world. However, given the high rate of currency exchange between these developed countries and other third world countries of Asia, Africa, and South America, it is relatively cheaper to buy the services of a local hosting service provider near you.
We have seen how important it is for your blog and website to load quickly in order to reduce the level of website bounce rate, as visitors may get tired of waiting for your site to finish loading. More so, in order to rank higher on Google's ranking page, generate greater traffic volume, increase site's loading speed, reduce cost of hosting and maintenance, etc. it is better to go for a closer server than one far from your location.