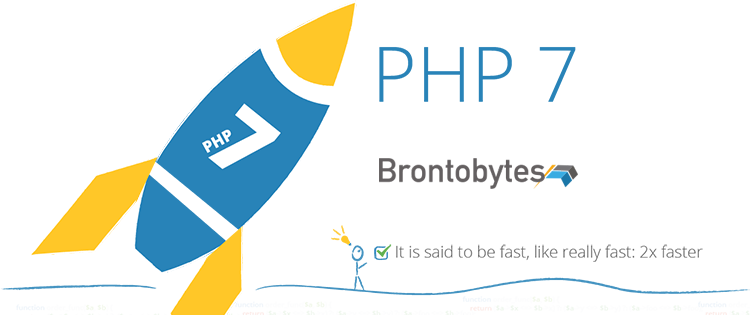 One of our most requested features is for PHP 7 support. We've heard you loud and clear, and over the last few months we've been working to bring PHP 7 at Brontobytes Shared Web Hosting, Business Hosting and VPS Hosting servers.
PHP 7 brings a lot of improvements to the table. One of the most notable changes are the speed improvements gained from PHPNG, the newly refactored Zend Engine in PHP 7. Some of the public benchmarks show that PHP 7 is as much as 2-3 times faster than PHP 5!
If you're ready to check out PHP 7, you can simply visit cPanel > PHP Selector and select the domains that you wish to change from the table, then apply a PHP version from the list. We currently support PHP 5.4, 5.5, 5.6, 7.0 and 7.1
Let us know if you have any questions or experience any trouble, and we'll be glad to assist in any way we can.