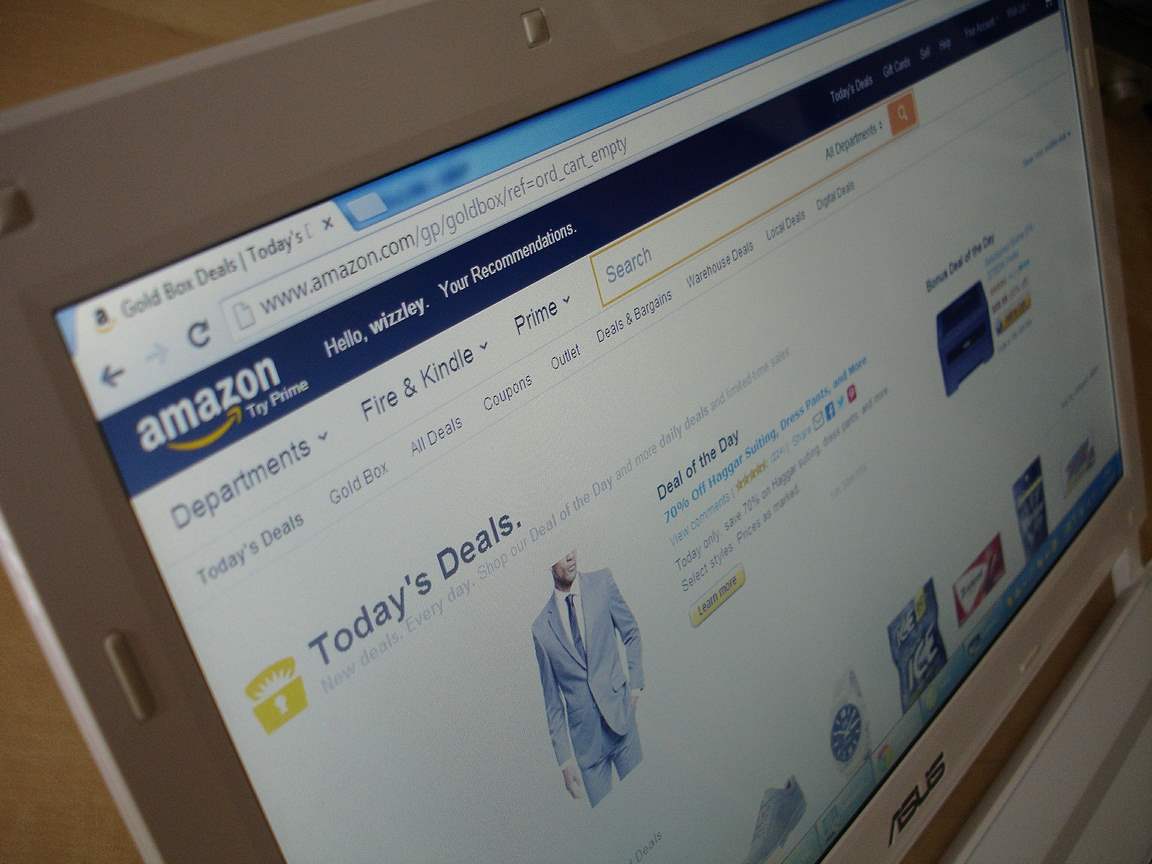 In 2020, Amazon has become even more powerful and more popular than before. As more and more consumers flock to the online retailer for their shopping needs, brands of all sizes and individual Amazon sellers rush to compete for their attention.
If you want to start selling on the platform, but you're not quite sure where to start, read on for our easy-to-understand beginner's guide.
Faced with rising demands, Amazon has established the FBA service, which stands for Fulfillment by Amazon. It means that Amazon will:
store your inventory (so you don't need a storage facility),
fulfill your orders (so you don't need to hire a delivery company),
offer customer service.
This leaves your hands free to do a lot of other work without having to focus on packing and shipping.
Step 1: Choose your niche
Before you register an Amazon seller account, you should do some research, starting with your niche.
A niche is basically a category of products you want to sell. It can be wider, for example, shoes, or it can be much more specific, like running shoes for women.
Making a smart choice here can determine your future success. If you choose a niche where there is not too much demand, or one where you only earn a very small percentage, it might take you longer to develop your business.
Also, newer sellers often get confused about gated categories, i.e., the categories they are not allowed to sell in. Make sure you first determine what you are allowed to sell, roughly decide on a niche (or niches), and then move on to step two.
Step 2: Market research
This is probably the most important step you will be taking. Market research is there to help you identify everything you can about the products you are going to be selling, the people who buy these products, your marketing avenues, and so on.
The more thorough you are here, the easier it will be to earn a steady income later on.
Some of the things you should focus on include, but are not limited to:
Average prices in your chosen niche(s)
Average earnings in your chosen niche(s)
How are your competitors advertising the same products?
How many competitors are there?
What are people looking for when buying these products?
What keywords are they using to look for your products?
What keywords are popular but don't have too many products competing for them?
How often are these products purchased?
How much will shipping cost, and how does this impact purchasing decisions?
What else does your target audience shop for?
Do they prefer Amazon, branded websites, or other e-commerce stores?
How much do you actually know about the products, and can you sell them well?
Where will you be marketing these products?
These are only some of the questions you should answer with your market research, and you should be able to craft an entire business and marketing plan from it.
Step 3: Write down your plan
Now that you are armed with all of this information, you can put it into a written plan. Having a plan means you won't stumble when you come across a bump on the road, and you know everything that needs to be done and when.
It also means you will be able to predict your potential earnings and your expenses, and you will be able to identify an unprofitable niche on time so you can avoid it.
Step 4: Find a supplier
Once you know what you will be selling, to whom, and at what sorts of prices, you need to source the products and get them to Amazon.
Depending on what you are selling, you can find your suppliers online, locally, through platforms like AliExpress, or through a more niche platform. You can also work with other sellers, wholesalers, and online shops.
Don't just look at one supplier; try to speak to as many of them as possible, and gather all the information. Ask about things like prices, order limits, minimum order quantities, shipping prices, payment options, how many items they can deliver within what time frame, the manufacturers they work with, the quality of their products, any warranties or guarantees, and so on.
Once you have selected a couple of interesting suppliers, make sure to order samples and test out the products. You can also turn to professional product and quality testing, depending on the kind of product in question.
Step 5: Make your first order
When you identify a supplier you want to work with, place your first order.
Ideally, it will not be a large order, as you don't want to end up with a lot of products you can't sell. This is the time to test out what customers think about the products, get their views, and tweak your future orders.
Make sure you agree on all the important facts with the supplier and that everyone knows what the delivery and payment dates are.
Step 6: Register an Amazon seller account
Now that you have actual items to sell, you can register your Amazon seller account.
You can choose an individual account – in case you are planning to sell less than 40 items a month and you don't yet want access to their selling tools and programs. Or you can choose a pro plan, in case you are planning to sell more items.
Make sure you also check out all the additional fees and costs, both for the account itself, as well as for shipping, selling, and any FBA fees.
You will also need:
a bank account number and a bank routing number
credit card
ID
tax information
phone number
Step 7: Write your product listings
This will be the second most important step in your Amazon seller business.
You want your product listings to be detailed, to target the right audience, and to contain the right keywords.
Here are some tips:
Ideally, you've already identified the keywords you want to target in step two. You now need to make sure you include these keywords in the title of the product and the description.
Use both exact match and long-tail variations of your keywords. Keep checking on how they are faring on Amazon so that you can optimize your listings accordingly.
Think about the person who is looking to buy a product – what is it they want to know?
Focus on the benefits of the product, and not on its features. You can add a section that details all the specifics, but the description should be benefit-based.
Keep the description short and to the point.
The same goes for the title – don't stuff it with unnecessary words, but do make sure it differentiates your product from other similar products.
Format your description well – use bullet points.
Based on customer input or the new facts you uncover while doing your own research on Amazon, you can also tweak your descriptions after they have been up for a while.
Step 8: Keep track of your inventory
Once you start making sales, you need to make sure you stay on top of your inventory. While it will be more difficult to predict sales trends as you are just starting out, make sure you don't run out of a product, and that there are always plenty of items available.
You can also start introducing new items once you see how your current stock is faring in the marketplace. If you notice an item is not selling well, you might want to limit its sale and focus on other items that could be more profitable.
Step 9: Ask for reviews
Amazon reviews are a very important part of your sales strategy. A lot of shoppers will regularly check them out before making a purchase, so you want to ensure there are reviews on your product pages and that they are as positive as they can be.
Don't just leave it up to the customer to leave a review – reach out to them by email after they have made a purchase, or ask for reviews through your social media channels. Whatever strategy you choose to employ, make sure you use it regularly and for every purchase, as there will be shoppers who simply don't want to leave a review, so you have to ask everyone.
If you get a poor review, make sure you reach out to the person who has left it and see what the problem was – not so they would change the review, but so that you can improve your business and product quality for the future.
Don't argue with those who leave negative reviews, and always try to resolve any issues as quickly as you can.
Step 10: Grow your business
All beginnings are hard, so don't be discouraged if you don't start making a lot of sales right from the start. It will take some time, and you will certainly have to get used to everything – the platform, the supply chain, the customers.
The main goal is always to keep improving your business. Whether you are adding new products to your list, writing new product descriptions, asking for new reviews, testing out new products, or looking for a new niche to get into, there is always something you can do to grow your business.
Don't make the mistake of believing selling on Amazon is little to no work that yields great results. There is a lot of work involved, but if you start off well, you can grow a mighty online business through the platform.
What about becoming an Amazon affiliate member?
If becoming a seller seems daunting or if you'd like to build your own website and promote other Amazon products on there via affiliate links, consider our hosting here at Brontobytes. Having a fast website is crucial to keep your visitors interested in remaining on your site. We provide that, and much more, under our web hosting and VPS hosting packages.
Final thoughts
If you are looking to become an Amazon seller, now is the perfect time to get started. Read our guide carefully, do your own research on all the points we have touched upon, and start selling.