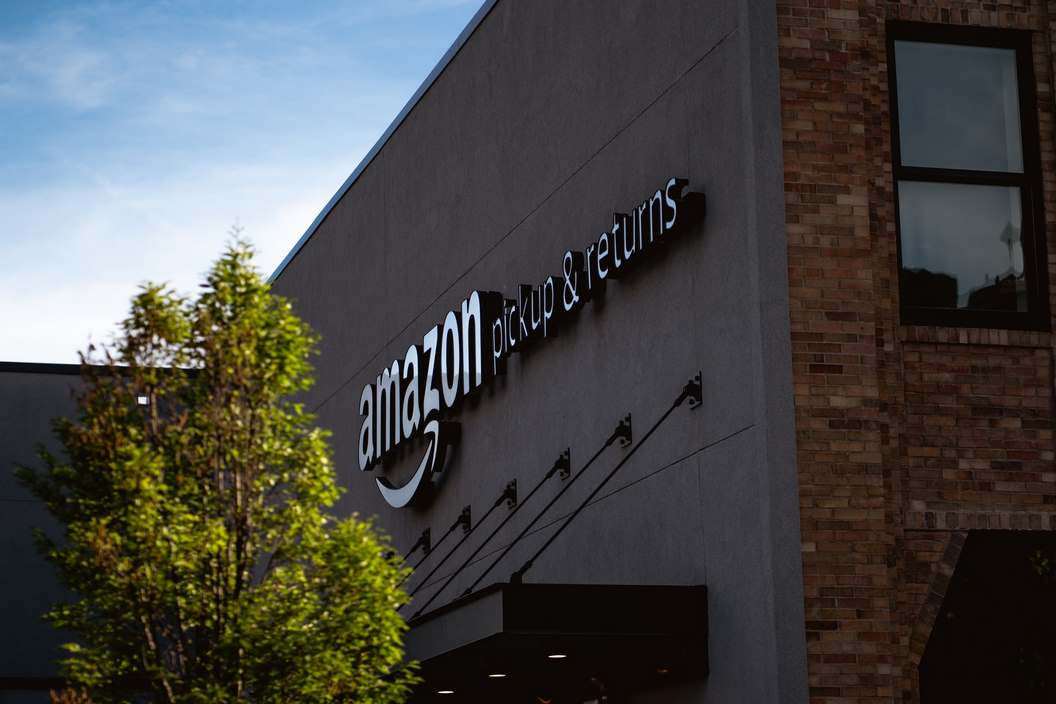 Since the beginning of the global pandemic that has swept the earth, the world of retail has been flipped on its head. Brick and mortar stores have felt the impact of forced social distancing and lockdowns, while online stores have reported unprecedented amounts of growth.
eCommerce itself had been growing at a steady rate for the last few years, with technology rapidly developing to cater to the increased customer demands. Instant gratification started becoming more achievable for customers as eCommerce operations became more evolved and refined.
As the industry expanded, so did the options that came with it, allowing smaller businesses to enter the realm easily and more affordably. Concepts like drop-shipping and Amazon FBA have allowed parties to enter the market that simply would not have been able to in the past.
So, if you are one of these, and are looking to join the world of eCommerce, we thought we would take a look at Amazon FBA and how you can use it to grow your business. We will be delving into the benefits and challenges of Amazon FBA and give you some guidance on how to use it to expand your business.
What is an Amazon FBA Business?
Let's kick off with what an Amazon FBA business actually is. "FBA" stands for Fulfillment By Amazon and essentially means that Amazon will handle the logistics and warehousing of your products.
You simply need to have a product to sell, market it, and then send it off to Amazon for them to store it and get it delivered. This means that you will not need to worry about the storage and delivery of the products, rather, the actual sales part of it.
Amazon will handle the picking, packing, shipping, and tracking of your order, as well as the reverse logistics, or return if necessary.
This solution will allow you to use the time and resources usually used for fulfillment to scale your start-up to where you want it to be. You can then decide on the strategic trajectory of your business. You can either grow your business to a point where you can manage the fulfillment yourself or sell your Amazon business for a profit and look into a new venture.
Amazon businesses can be highly profitable, and if you do the right research, you will be able to find the right resources to assist with the sale.
The Pros of an Amazon FBA Business
As you can imagine, there are a number of benefits that come with conducting business where experienced professionals take care of your fulfillment. In order to understand them better, we broke them down.
Streamlined Fulfillment Processes
This is clearly one of the most obvious benefits, but if you have ever managed an eCommerce store and had to manage the fulfillment and last-mile delivery of the products, you will know what a headache it can be.
Amazon handles everything from storage to picking and packaging and getting it to your customer. They also manage some of the communication with the customer during the last-mile delivery, which means that you simply need to ensure its arrival, manage any problems and focus on retargeting.
What is more, they handle the returns and refunds, which can end up being a hefty cost for your company if you are a start-up.
Reduced Cart Abandonment
With Amazon handling your shipping, your customers are guaranteed to have lower, if not free, shipping fees with Amazon. The company offers vast discounts and in certain cases, free shipping due to the number of deliveries that do daily.
This, in turn, means a higher conversion rate for you. Shipping fees are one of the biggest causes of cart abandonment, with customers bouncing at the payment stages due to unexpected or high shipping costs. This can be avoided with Amazon providing the service at a discounted cost or no charge at all.
Increased Customer Communication
The modern customer is all about instant gratification, and this is when it comes to communication too. The customer wants to know where their product is, and they want to know now. If something goes wrong, they require instant assistance.
This is where it is helpful to have a partner like Amazon on hand. They provide tracking for the packages, as well as customer service centers that are open 24/7. In fact, Amazon is renowned for its customer services, so you will know that your customers are in good hands.
This doesn't mean though that you should leave the customer purely in their hands post-checkout. Remember, you have a brand to uphold and customers to delight and surprise. So, make sure you keep those communication channels open. Whether it be telephone, email, or online chatbots, give your customer the option.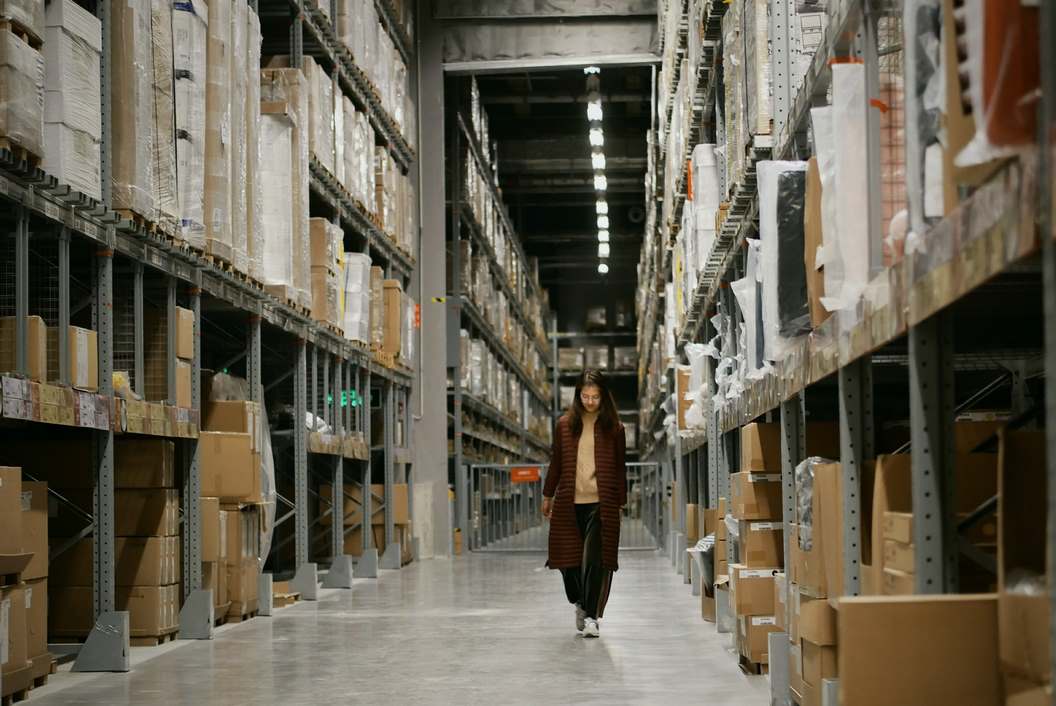 The Cons of an Amazon FBA Business
As much as there are great benefits, there can be some downfalls too. We unpack what you need to be aware of for your business.
The Costs Can Be Quite High
This is the one thing you will need to keep in mind when turning to Amazon. The fees that you will need to fork out for storage as well as fulfillment fees.
What is more, if your products are not in high demand and sit on the shelf for a while, you might even face long-term storage fees. So, it is wise to work out what your demand is, what kind of turnover time you are expecting, and then work it back from there.
Amazon will increase your storage fees if your inventory is sitting for more than six months, so that, added with the costs of fulfillment, could accumulate into quite a substantial bill.
Tracking Your Own Inventory Can Be Tricky
When you are managing your own warehouse and inventory yourself, you can have a lot more control over what you have and don't have. Outsourcing this to Amazon will mean that you have to really spend a lot more time and pay attention to where your inventory is currently sitting.
There are certainly a number of inventory automation systems that you can have in place. However, if you are selling it on multiple channels, and having inventory sitting in one or more of Amazon's mega warehouses, you will need to keep that in the back of your mind when placing new orders.
Returns Increase with Amazon
This could be a potential problem that you might find when running your Amazon FBA business. Customers are less likely to send back products to small businesses or start-ups unless genuinely flawed or damaged. In the case of giants like Amazon or eBay, they experience a higher volume of returns due to test buys or impulse buying.
Wrapping Up
Amazon's FBA service is a great place for small businesses and startups to launch their business. It allows time for you to grow your website and content as well as master your marketing strategies, which is a very important part of your business. To optimize your time, some processes can be outsourced, such as writing content for your blog, and there are many companies for this, such as EssayService. What better way is there to start your Amazon FBA business than by promoting it on your own website hosted at a reliable hosting company. You can work on getting all of these processes right while building your brand and identity and then concentrate on logistics and fulfillment. Or, as mentioned you can choose to sell the business. Once you are backed by Amazon, you have the opportunity to grow a loyal, trusting customer base.