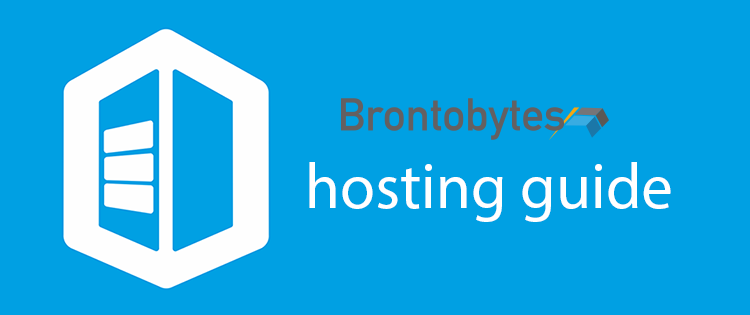 A web hosting company typically rents the space to their customers on their servers and makes their website available on the World Wide Web. They also provide internet connectivity to their clients through their own data center. There are hundreds of web hosting companies currently operating worldwide. These companies provide security, sales and optimized traffic to your website. However, you need to make a wise decision between different web hosts and choose the company that provides the best services in all areas.
The website owner understands the importance of speed since a second delay can lead to the lost of sales. Therefore, it is important to choose the web host provider that guarantees fast web hosting server. In comparison to the major web hosting companies like SiteGround, iPage, BlueHost and HostGrator, Brontobytes provides enterprise only hardware which is based entirely on the latest technology. Hence, with our powerful hosting you can enjoy speed, which is 10x better than other web host providers.
In most cases the web hosting companies claim that they provide unlimited resources. However, in case of traffic surges they limit the resources of the client without issuing any warning. This leads to the website being loaded slowly and in rare cases a complete shutdown. Brontobytes in comparison to the major companies like SiteGround, iPage, BlueHost and HostGrator provides resource protection. They have the latest technology which easily identifies those websites that are using excessive resources and thus they temporarily re-assign them to the isolated systems. This feature defends the performance of the website and removes the risk which is normally associated with shared web hosting servers.
Every internet marketer wishes to secure their website from virus or malicious hacker. If the client faces a security breach, this can dangerously lead to losing important information in the hands of hackers. The major web hosting companies of 2016 puts the responsibility of optimizing the security of the website on the clients themselves. Or they give their customers an option to pay extra and buy custom security setup. Brontobytes is the only web hosting company that provides security to their clients for free. They have several mechanisms working that ensure that their customer's website hosting experience is secure, safe and free from unnecessary downtime. They have the best servers which are secured to the highest standards.
It is essential for any web hosting company to provide unbeatable customer service. However, most of the big web host companies of 2016 failed to provide strong customer service and the valued clients were ignored. Brontobytes have their own support team that is available 24/7 both over the chat and ticketing system. There is absolutely no waiting time on live chat; however you have to wait on average 15 min to get a response on tickets. Also, our customer support team is trained and professional. With their expertise they are always ready to help you.
Although, Brontobytes provides many other services that have no match with other web host providers, but they have clearly been ranked as no 1 web host for their competitive pricing. They are currently providing with three hosting plans which are Economy, Deluxe and Ultimate and their price starts from $1.99 per month, which is the lowest if we compare with $3.49 of BlueHost and $4.86 of HostGrator. Thus, Brontobytes have proven to be the best web hosting company of 2016.