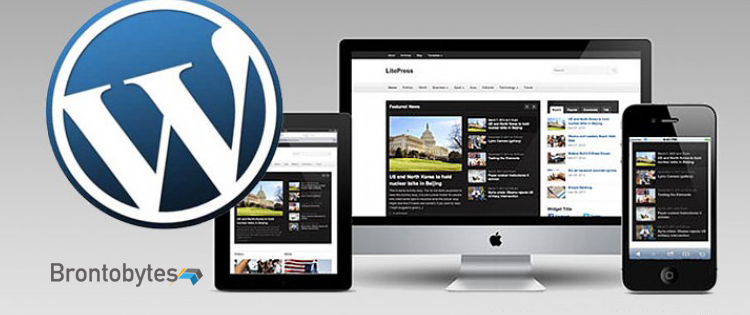 Every business establishment, organization or institutions want their website to possess the latest trends in website design and development. However, we may not be able to predict what is coming next in the field of website designing, but from some of the design trends that are getting traction, we may be able to say that some designs have come to stay, and if you follow the trend, they will help you to attract more website visitors.
In this article, we shall be discussing some of the website design trends that are making headlines in 2017, which we expect to continue trending beyond 2017. Hence, you can incorporate some of the following designs into your website for better user experience.
UI Patterns: You must be familiar with design patterns such as Hamburger Menu, Account Registrations, Long Scroll, Card Layout and Hero Images. Design Patterns came as a solution to common errors found in user interface, and they have become reference points by website designers. UI-Patterns have been associated with high responsiveness and interactions, and that is why many WordPress websites are adopting these designs. Today, many believe that design patterns have come to its pick, and may not be easily reinvented or innovated on; hence, they will keep trending amongst website developers and designers.
Rich Animations: Many eCommerce sites are creatively using animations to give their customers a memorable impact. Rich animations portray the messages the website owner wants to pass in a more interactive, persuasive and entertaining way. There are two most common animation techniques on many websites today: Large Scale Animations and Small Scale Animations. Large-scale animations are mostly seen on pop-up notifications and are mostly used as interaction tool. Small-scale animations are mostly seen on hover tools, spinners and loading bars.
Mobile First Website: Statistics have it that over 80% website visitors access the internet using mobile devices. Hence, no one can ignore the importance of mobile website in ecommerce business today. Every website that does not offer mobile optimized version of its content is perceived to be causing unpleasant experiences unto its visitors and users, and users tend to abandon such websites for its competitors with more optimized mobile version. Therefore, every app developer and website designer would embrace mobile first approach in order to maximize potentials and reach higher number of target audience, and this is why mobile first websites are trending today.
Responsive and Mobile Friendly WordPress Themes: I will not say that responsive and mobile friendly website themes are trending; I will rather say that they are becoming more of a best practice amongst website developers and designers. If you have a WordPress website with a responsive and mobile friendly theme, you have actually empowered people to access your website any time anywhere, and this would tremendously increase the amount of traffic that comes to your website from search engines. Given these facts, responsive and mobile friendly WordPress websites have become a trend.
One Page (Single Page) Web Design Trend: Most website developers believe that nearly 90% of website visitors like scrolling to the end of the page despite the page layout or structure. Scrolling is now winning over clicking and navigating to other pages; hence, most website users will like to view all your website content while staying on the same page. Therefore, one page web designing is becoming a trend, which is changing the way people use the web; hence, more and more websites are copying this trend.
Due to the ever-changing nature of the ecommerce world, a trend that is reigning in 2017 may become outdated in 2018. Hence, it is best to adopt changes that offer clients seamless shopping experiences in order to put yourself ahead of your competition. If you are a website designer, developer or owner, you need to know what is trending on the ecommerce sphere, have a proper web hosting account for your wordpress website on secure and fast web hosting servers and work towards it in order that your website will be among the sites dominating the industry.