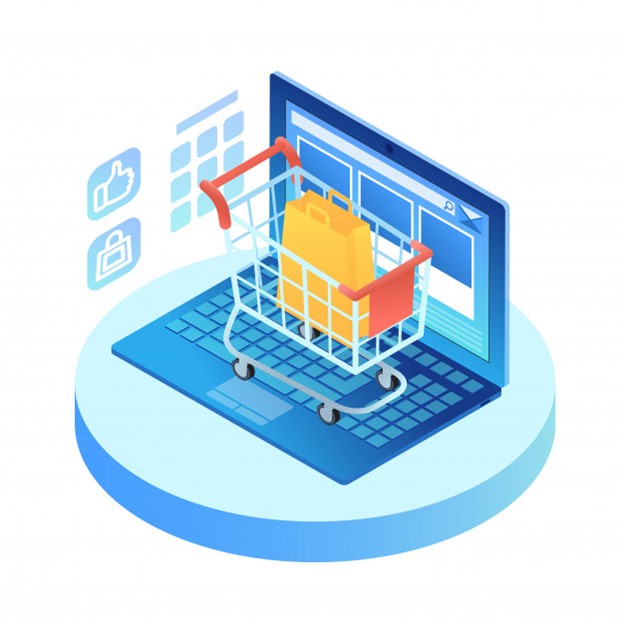 eCommerce business owners are always thinking about how they can make the most of their websites in order to scale up their business, make new ones, but also retain users too. This is understandable as an eCommerce site serves as a bridge between brands and their customers.
While it is true that products are the key element in every eCommerce site, those products won't sell themselves. In order to boost your conversion rates, you'll need something that helps present your products and your brand to your consumers and make it easy for them to make a purchase. That's where user experience comes in.
If you want to improve your eCommerce website performance and UX, you have two options: you can hire professionals like a Shopify development company to create and optimize your site on the Shopify platform or, if you want to do it yourself, pay attention to the following 4 essential techniques on how to optimize UX design for your eCommerce website.
Make Sure Your Navigation is Simple
What's the point of having a beautiful site if it doesn't convert any sales? Your eCommerce store has to be easy to navigate so that customers can find what they're looking for quickly and easily. In fact, complex navigation is one of the most common reasons why people decide to leave a website and never come back!
So, your goal is to make it easy for customers to move from page to page. If, for example, they can't figure out where they're landing on your website and how to get back to the homepage, they will get frustrated and go to your competitors.
Here are a few ideas that will help you create an intuitive, user-friendly site:
Instead of placing multiple search fields, group the products more precisely, and make sure to keep each element well-organized
Make your categories and tabs easy-to-notice
Ensure that your menu is straightforward and simple. This is also good from an SEO aspect as it makes your site's homepage more trustworthy and authoritative.
Build a Great Homepage
Why is the homepage so important? Because, on average, it only takes 50 milliseconds for customers to decide whether they like your website or not. That's why you need to make sure that your homepage has the following elements:
Company logo. This should be the first thing your website visitors see on the homepage. Your logo is your brand identity, something that sets you apart from the crowd. For that reason, you need to ensure it is clear and easy to spot. More importantly, your logo design has to be original, so that people can easily memorize it. Can't decide where to position your logo? Studies have shown that the top left side of the homepage is the best place.
Homepage footer. Your homepage footer should contain links to important pages like the FAQ page, customer service page, social media, etc. Don't forget to include contact info as well. Customers should be able to get in touch with you wherever they want to find out more about your products. Add your phone number, email address, and chat box and make sure they're clearly visible.
Use Visuals Elements Effectively
In order to find a concept that makes the site visually appealing and at the same functional, designers need to combine various visual elements (like shape, line, color, pattern, and texture) efficiently. Here are a few tips on using visuals:
Adjust your visuals according to your industry, content, and brand guidelines. For instance, an accounting firm with a bright website background and crazy texture doesn't seem very trustworthy.
Be wise with the white space. Presenting too much information in just one place might make it hard for customers to find what they're looking for. You can design your white space any color you want to allow customers to rest their eyes for a moment while their brains process new information.
Be consistent. Visual consistency is important because it helps customers navigate through the site and remember the brand. So your color, font labeling, buttons, etc. should stay consistent across the website.
Pay attention to the content as well. While visual elements can help express your brand's personality and convey your tone of voice, the written content is still the best way to provide users with information.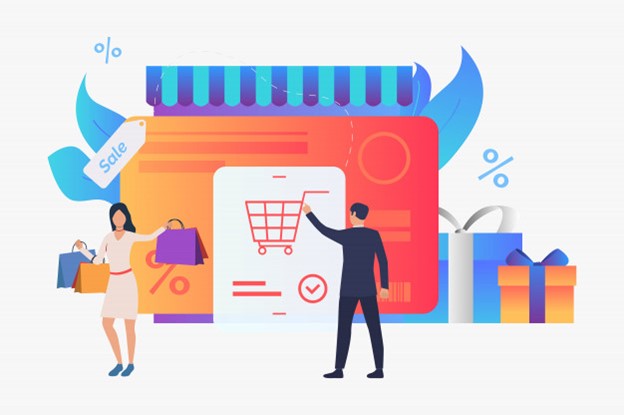 Focus on Product Presentation
The ultimate goal of every eCommerce business is to sell its products. To succeed in this, you need to present your products in the most attractive way possible. In other words, it's time to think about how you will design your product pages.
Product descriptions. Content-wise, you should find a way to present all the crucial information concerning your products' benefits and most important features without overwhelming users with too many details.
Product photography. In the world of eCommerce, photography is one of the deciding factors when it comes to making a purchase. Optimize your product images in order to directly attract customers but again, try not to overwhelm them with pile-up layouts and too many details.
Final Thoughts
UX is very important for every eCommerce website. Good UX will help you attract and retain users, motivate them to become loyal customers, and boost conversions. In order to have an outstanding user experience design, besides nailing the basic aspects like making sure your website is clear, eye-catching, and easy to use, you also need to keep track of new opportunities and trends to build a site that's both functional and modern.