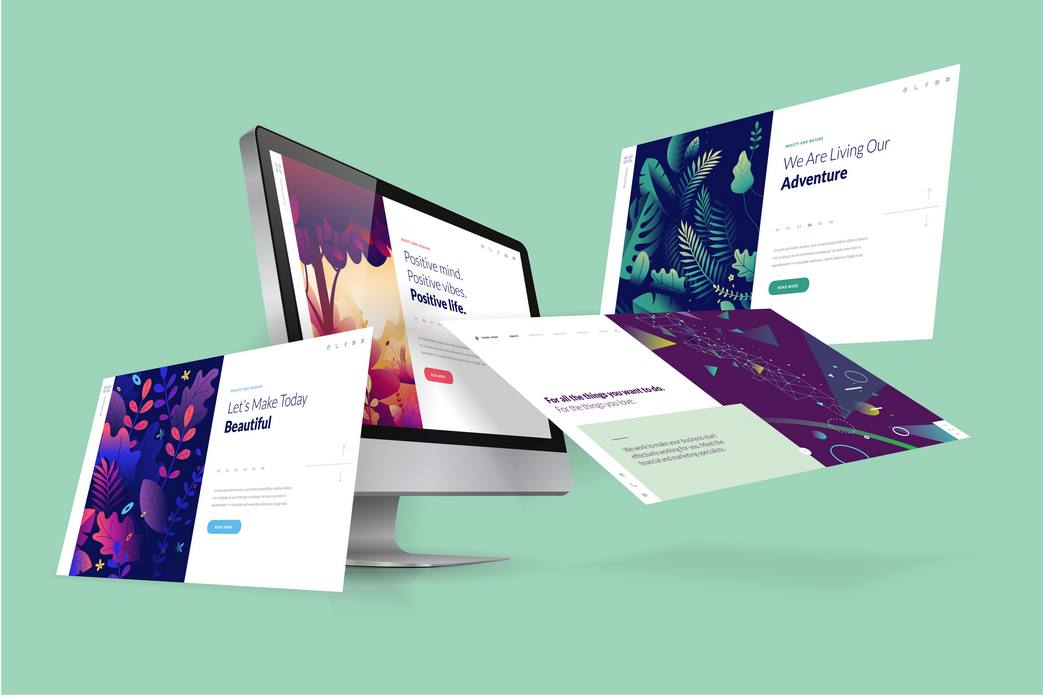 Arguably the biggest misconception about website SEO is that you can slap it on an active site like a bandage and believe it'll get better. SEO should always come way before any website goes live.
Otherwise, this is how so many websites suffer from issues such as slow loading times and third-party code installations. Businesses could've had these problems tackled at development, saving them the trouble of paying for later band-aid fixes. But as a result, these websites have a lot to lose in the customer experience aspect.
But why is SEO heavily involved in website design and launching? SEO stands for 'search engine optimization,' so it should only involve search engines like Google and Bing. If it were a few years ago, you would be right—but time and technology change trends. Your spot on the search results now depends on how well your website works, let alone if you have one at all.
Here are several compelling reasons SEO and website design go together like bread and butter.
Growing Mobile Usage
An increasing number of users want to access everything they need within reach of their fingertips. Smartphones and other handheld gadgets let them do just that, offering as much versatility as a PC for a fraction of the size. However, they're not as powerful, which is why loading a website poorly-optimized for mobile can be a hassle.
Today, search engines favor websites with a mobile version, which retains all its attributes without loss of form or function. Responsive web design, the principle behind this, incorporates almost all the factors search engines consider in rankings, from optimizing load times to reducing the bounce rate. Long story short, your business needs a mobile site as much as a full one.
The fact that digital marketing companies like caffeinemarketing.co.uk understand such a need for businesses is proof that the game has changed dramatically. They tailor every approach in website design based on the industry or market, each with its own set of needs and goals.
Threats to Cybersecurity
If hacking a website and forcing it to go down can be done to show dissatisfaction with something, then any other reason is fair game. The pandemic saw a 667% increase in phishing attacks, which is as scary as the disease itself. Hackers took advantage of the information drive to deliver malware or extort money from unsuspecting victims.
With the rise in cyberattacks over the past decade, search engines have made website security hold more weight in SEO. For example, Google favors websites that start with "https://" on their URL more than those without it. The 's' adds an extra layer of encryption every time the visitor accesses and uses the website, known as an SSL/TLS certificate.
According to Google, this added protection serves to break the tie between two websites that score similarly. If your website handles personal information regularly, consider getting this encryption.
Saving on Advertisement
The top spots in search results are virtually free ad space. If your website manages to land on one, you literally won't have to pay a cent for being there (in terms of advertisement costs). Only with best SEO practices can this be achievable.
Regardless, most businesses take advantage of organic and paid searches, filling in for each other's disadvantages and magnifying each other's strengths. For instance, organic search helps a website build credibility, while paid search provides relevant data to help build it. But if your business has hardly the funds, organic search is a good start.
Search Engines are the Norm
When the first search engines went live near the end of the 20th century, they were experimental at best. Like any new invention, most people didn't know how to use them—at least until Google revolutionized online search.
These days, Google is synonymous with the term 'search.' To 'google' is to search for something, not just on Google but on other search engines. Such an association probably won't change anytime soon, given that it primarily dictates SEO rules and rule changes. Whether or not Google holds the monopoly, SEO and search engines are here to stay.
In light of this, website design will need to stay up-to-date with frequent changes to the algorithms. No one magic formula would work forever.
Conclusion
With increasing reliance on technology, it stands to reason that SEO should be a staple of website design from the beginning. If you're about to start your own, take note of these tips. If you already have a website, still take note of them when you start a new one.