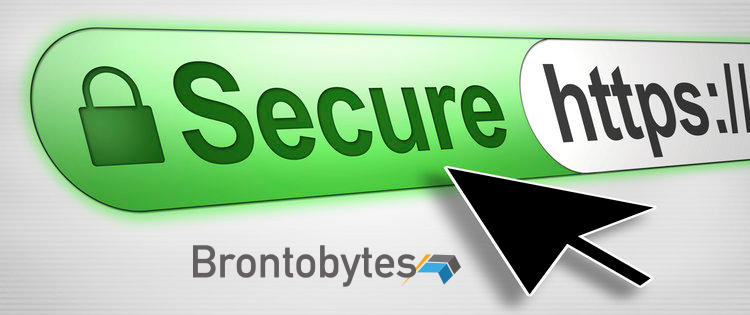 Online security is of the highest importance these days. With the ever-increasing numbers of cyberattacks, it has become a necessity to think about whether you are protected while browsing the web.
These matters become crucial when you run a company, and you have a website where you collect other people's data, as it is not only about your own safety anymore. It was one of the reasons why Google decided to take HTTPS/ and SSL certificate into consideration as a ranking factor and an important aspect of search engine optimization (SEO).
That's why many companies that provide initial SEO audit services decide to include this aspect in their reports and consider it vital to change a website to HTTPS. However, there still are those who remain skeptical.
So, what is HTTPS all about? Should you switch your website to it? How will you benefit from it, and why is it important for SEO? Keep reading to find out!
What is HTTPS?
HTTPS stands for Secure Hypertext Transfer Protocol, and it was specially designed to safely transfer data while you're online. If a website has switched to HTTPS, it means that it prevents any third parties from accessing the data.
What makes HTTPS different from regular HTTP (the Hypertext Transfer Protocol) is the SSL certificate. Secure Sockets Layer certificate is a protocol that encrypts the data before a user sends it. You can compare it to a safe bridge between a sender and a recipient.
An SSL is issued to a specific domain name, which is linked to your company name and location. Sometimes, it may be bound to a server or a hostname, so if you are considering it, make sure to talk to your web hosting services provider. It is crucial to install the certificate for all pages and subpages of your website, not only the places where you gather data. When you browse a website with this certificate, you are secure from malware, viruses, and other cyberthreats that usually want to infect your device.
So, when you want to attract people to your website, making sure they're safe while getting to know you may be a great advantage. And Google and other search engines know it as well.
The SEO Benefits of HTTPS
You Will Rank Higher on SERPs
Please, bear in mind that an SSL certificate can give you a boost only if it is installed properly (that is, on the entire website). Only then will you be recognized as a secure page that can be recommended by a search engine to people who browse the web.
As the issue of cybersecurity is rising in importance even among the regular users, Google has also started to value online safety, making it an important part of SEO. And switching your page to HTTPS may be your way of telling it that it's your interest as well.
It was actually officially revealed that, in case two pages score similarly according to other factors, Google will always favor the one with HTTPS in the front. That's why it is getting more and more difficult to find an SEO company that doesn't include this in their services or at least recommendations.
You Will Be Able to Implement Other Page Optimization Features
Google and other search engines have probably an endless list of factors that they take into consideration while crawling websites. We know only some of them; others, we can guess if we bear in mind that search engines care about users the most – the user experience and their intent are of the utmost importance. We can see that, for example, in content marketing, it's no longer only about the proper keyword research or link building.
That's exactly why it is vital to focus on how much time your page needs to load, especially right now, when more and more people browse the web through their mobile devices. There's no effective SEO strategy without taking mobile browsing into consideration.
Google's AMP (Accelerated Mobile Pages) was created to help websites load faster on mobile devices. Since it's Google's invention, it goes without saying that Google prefers pages with this feature. However, AMP can only be implemented for secure websites, so you need your SSL certificate to take advantage of it.
You Will Keep Your Customers and Improve the Bounce Rate
HTTPS provides a better user experience. According to research, over 80% of all internet users would rather give up buying what they need than provide their credit card details to a website that's not encrypted. It sounds like a reason enough to include an SSL certificate in your digital marketing strategy, right?
The bounce rate refers to a number of people who entered your page and decided to leave it. Of course, you will never be able to keep all the users who visit your website, but it would be good to make sure that they won't leave because of the lack of security. This is actually an essential aspect of online marketing and shouldn't be neglected.
You Will Get More Accurate SEO Reports
We have already mentioned that many companies offering SEO services include HTTPS in their SEO audits and recommendations. That's because SEO reporting can get a bit tricky, and having an SSL certificate can make it a lot easier.
How? When your page is not secure, the information gets stripped – you don't receive traffic sources, so you can't know if your visitors come to you because you do well with your paid ads in the search results or other websites, on-page SEO, or a great content marketing strategy on your blog and social media.
Since HTTPS offers protection, it also makes it possible to (safely) store the data that can later be included in your page optimization strategy.
So, it's no wonder it is such a vital thing for an SEO company these days.
Final Thoughts
There's really not much you can do for your business to do better if you don't invest your resources in search engine optimization and online security. Without a good SEO strategy, you won't be able to attract organic traffic and achieve a high conversion rate. However, even that won't help you in the long term if your customers notice that their personal information is not safe with you.
Switching to HTTPS can be beneficial to both of these causes, as it gives some safety guarantee to the users while also boosting your SEO. Once you have your digital marketing strategy in place, you have planned all the content, keyword research, and social media management, you don't want to be left behind because of something so easy to fix. While planning out the marketing strategy might be harder than switching your website to HTTPS, with a good digital agency you will have your strategy created in no time.
You can ask your SEO agency or a technical SEO specialist you hire to do the transition smoothly for you. So, since it may turn out soon that you have no choice than to switch to HTTPS, why should you wait, especially considering all the benefits that come with it?