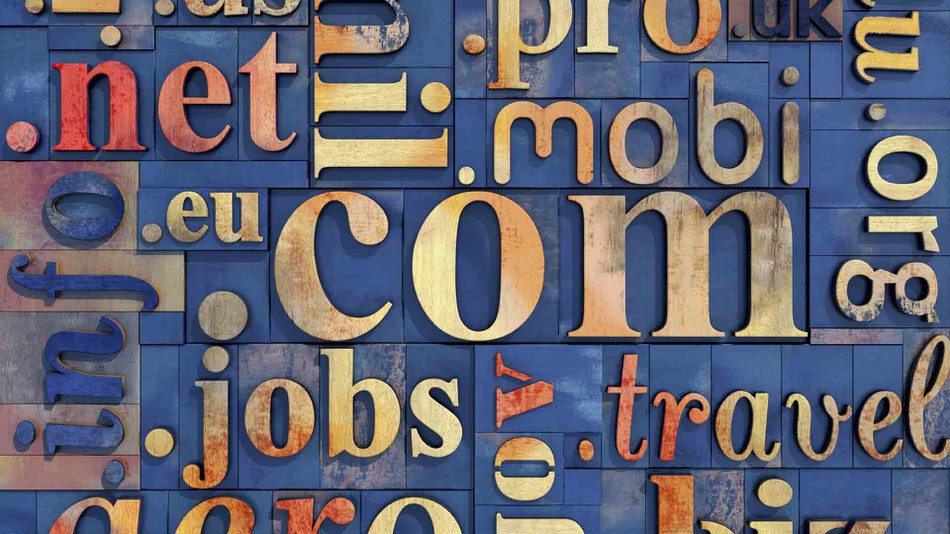 Editor's note: This domain transfer guide is not for any specific registrar but a general guide to suit the needs of all concerned. We hope it helps you transfer your domain with easy-to-follow steps.
A domain is always registered with a specific domain registrar who is licensed to sell domains to the public.
Some registrars are registries who create, manage, and sell only the Top-Level Domain (TLD) they offer you.
Some companies are not registries and cannot create a domain but work with other registries to manage and sell several TLDs. They can, however, be called registrars technically.
Some companies are neither registries nor registrars but partner with a registrar to offer domains to you. These companies are usually the ones that offer you hosting services.
You have the right to register and manage your domain the way you want, as long as it's legal. If you no longer need your domain, you can sell it, give it away, or let it expire. If you wish to change your registrar to another, you can learn how to transfer your domain by following our easy step-by-step guide for domain transfer.
Domain Transfer – Meaning and Types
Domain transfer refers to moving your domain from one place to another. A change in registrar might or might not occur during this process.
Exploring the types of domain transfers will better explain its meaning:
Internal transfer
When you transfer a domain to another account with the same registrar, it is known as an internal transfer.
External transfer
When you transfer a domain from one registrar to another, it is known as an external transfer.
Though registrars manage these domains, they do not own them. Once you purchase and register a domain, you become its owner and your contact details start appearing as 'owner's contact' (known as Registrant Details/Contact). So, it is essential to update your details once you transfer a domain in your name. And, do not forget to validate and confirm your email once you receive an email requesting you to do so or you will lose your domain name.
When should you transfer your domain?
It is not necessary to transfer your domain unless the registrar managing your domain plans to go out of business. But, in some cases, there are a few good reasons to transfer your domain. You can consider to transfer your domain when:
You no longer like the services offered by your registrar.
You find a better deal concerning features, prices or services with another registrar.
You want to move your domain to the company providing hosting services for your domain.
You want to consolidate your accounts to bring them under one registrar.
When you shouldn't transfer your domain?
At times, people get confused about the situations when they will have to resort to a domain transfer process. Sometimes your issues might get resolved by your registrar and you don't have to transfer your domain at all. Here are a few such situations:
When you buy a domain and wish to update the contact details of the owner, you can do that with the same registrar the domain is currently managed with.
You don't need to transfer your domain when it is up for renewal. Such activities are considered scams as people resort to such options.
When you are planning to change your hosting provider, you only need to update your DNS records.
You don't require to perform a domain transfer for adding WHOIS privacy to your domain. It can be turned on from your account with the registrar. In the case, your registrar does not provide an option of adding domain privacy, you might not get it from another registrar either. It is because offering privacy depends on the registry and not the registrar and on your TLD (.ca, etc.).
For connecting your new domain name to a host, you will only require to connect your DNS records.
Prerequisites of domain transfer
There are a few things that must be considered before you initiate your domain transfer process. But, before discussing these aspects, you should know the difference between a Generic Top-Level Domain (gTLD) and a Country-Code Top-Level Domain (ccTLD). A gTLD is the one that is not country-specific like '.com' and '.net' whereas a ccTLD is the one that is country-specific, like '.co.uk' and '.de' (among others).
The transfer policies of ccTLD domains vary according to the country concerned. Therefore, the following information is useful for you if your domain is a gTLD:
Compliance with the transfer policies
Only a domain older than 60 days can be transferred as per Internet Corporation for Assigned Names and Numbers (ICANN). If you registered a domain less than 60 days ago, you cannot initiate a transfer. In such a case, you must wait for the completion of the required number of days.
If you are about to transfer a domain that is about to renew soon, you must confirm your registrar's transfer policy about the same. Some registrars require you to cancel your automatic billing before initiating a transfer, not doing so might prevent you from a domain transfer.
You must confirm the active status of your domain before transferring. gTLDs can be transferred within the renewal period even if they have expired. But, you must first restore your domain to initiate a transfer.
Unlocking the domain
Usually, a gTLD is locked to prevent unauthorized transfer. Ensure to turn off the lock from your domain dashboard before initiating a transfer.
Removing privacy services
If you are using WHOIS privacy for your domain, you must first remove it before initiating a transfer process. If you forget to do that, you might not receive the transfer confirmation email that finalizes the transfer process. That email might end up with your registrar and you will have to perform the process again.
Confirming your email address
Once you have removed your WHOIS privacy, it's time to confirm that you have access to the email where the transfer confirmation will be sent. Updating your contact information with the correct details is recommended before initiating the domain transfer process.
Retrieving the authorization code
For transferring your domain to another registrar, you will be required to obtain your domain transfer authorization code or the EPP code. You will be asked about this code during the transfer process. Usually, this code is available in your domain's dashboard once you unlock your domain. Some registrars, however, require you to request the code via customer support.
Copying your Domain Name System (DNS) records
You must copy your DNS records available with your current registrar and keep them safe with you, especially the nameservers if you're hosting your website somewhere, and any additional ones that you have added for any external service (e.g., email service with Microsoft Exchange, Zoho Mail, etc.) if you are not using the hosting company's DNS. A domain cannot work without these records, so it is essential to keep a backup before initiating a transfer. Your other registrar will also have their own DNS records by default.
Transfer Initiation
After taking care of all the prerequisites for domain transfer, you are ready to start the process. You must initiate the domain transfer process with the new registrar where you want to transfer your domain. So, get onto the new registrar's website and:
Search for the domain transfer page.
Enter your concerned domain name that needs to be transferred.
Enter the corresponding EPP code of the domain that you obtained earlier.
In some cases, you might have to enter your ID number or some other additional information. However, in some other cases, the registrar might pick your details automatically before sending you a confirmation.
Transfer Confirmation
After finishing the initial process, you will receive a transfer confirmation email at your registered email address which you confirmed earlier (during the prerequisites).
The confirmation email gives you an option to either confirm or reject the transfer process. If you accidentally reject the process, you might have to perform the whole process from the beginning.
In the case of non-receipt of the confirmation email, you must confirm the email address again. If the email address is correct, check for the email in your spam/junk folder. If you still cannot find the confirmation email, you can request for it to be sent again or reach out to support.
After carefully reading the instructions in the confirmation email, you can continue with the domain transfer process.
Transfer Approval and Completion
Upon confirmation, you will just have to wait for your transfer to complete. Some registrars allow you to manually approve the transfer and the completion process would take only a few minutes, in such cases. While others might take as long as 5-7 days to finish the process.
Depending on how you transfer the domain, you must know that your website might experience downtime during the transfer process as the DNS records might not be connected to it. If you are concerned about the long offline status of your website, you must get in touch with your registrar for asking about the manual approval.
To avoid any down time, you should change your nameservers first before initiating the transfer. Some systems allow that, or at least the backend system of that registrar. Get in touch with support to find out if that would be possible.
As this process finishes, you will receive a completion notification and your billing cycle will start.
Updating the Domain Name System (DNS) records
Your transfer process does not finish with the transfer completion email. If not already done, you need to set up your DNS records for your domain and website/email to start functioning again. Share the DNS records you copied earlier with your new registrar by clicking the 'update nameservers' tab in your domain dashboard.
Impact on Billing
When you are planning to transfer your domain, it is important to understand the financial aspects of the situation. There are two cases, depending upon the charges levied by the new registrar:
When there are no domain transfer charges involved
When you are offered a free domain transfer, your domain expiry date will not be impacted. If your renewal was due after two months, it will still be due after two months and you will receive a reminder for the same.
When domain transfer charges are involved
When your new registrar imposes domain transfer charges, it usually provides you a year's renewal for your domain, so do not worry about that charge. Once you complete a paid transfer, your domain gets renewed and the agreed amount is billed on the spot. The transfer price is quite close to the domain registration price and will vary according to your TLD.
Transferring bulk domains
If you want to transfer a few of your domains with a new registrar, you can follow the above process for each one of them one-by-one. However, if you wish to transfer a large number of domains, you must contact the new registrar. Some registrars offer provisions of bulk domain transfers while others do not.
Final Words
Since you are the owner of your domain, you have all the rights to transfer it to your preferred registrar. But in doing so, you must comply with the ICAAN rules of the domain transfer/registration that we discussed above.
Feel free to bookmark this page to revisit our step-by-step domain transfer guide for clearing any confusion while you transfer your domain. We hope our guide helps you sail through the transfer process easier.
All the best!