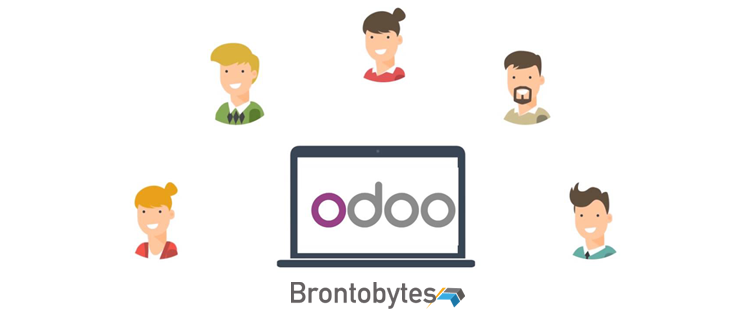 Are you aware that there are several affordable and fully featured ERP software designs in the market, which were developed with varied industry specification in mind, to meet most enterprise need for real-time visibility into key business metrics for better and faster decision-making? A popular brand amongst these open source EPR software is Odoo, which has a comprehensive business application package that can be used in marketing, manufacturing, accounting, inventory, production management, purchasing, sales, human resources, warehouse management, financial management, etc.
The benefits of using an open source ERP application like
Odoo on a VPS server
 (
Setup Odoo 9 on a CentOS 7 VPS
) are quite numerous.
Odoo
can boost your business with over 1000 modules that can be deployed to function on any business niche. Some of the benefits of using an open source application like Odoo include affordability, scalability, user friendliness, up to date technology, customizability, no license fees requirements, strategic considerations/integrations, and efficient. We shall be discussing some of these benefits in order to give you are clearer picture on how you can benefit from Odoo.
Affordability: Odoo has been found to be very affordable and cost effective at the long run. Unlike commercial ERP software, Odoo does not have any initial licensing costs or maintenance fees for its first component. However, as your business grows you may be required to upgrade or install the second component in order to add more than two users to your account.
Efficiency: Odoo is an effective tool in organizing and controlling the resources of a company. It also allows you to organize a large amount of data within a secured master database. This will help you to manage and organize your company's data and information from one secured location.
Simple modular: Odoo is an open source ERP platform that is modular and scalable in nature. By deploying few basic modules into your business system, you can easily implement Odoo and use it effectively for your business processes. When your business grows, you can add more modules to meet your needs.
Flexibility: One of the best features of Odoo is the ease at which it can be customizing to fit into any business needs. Therefore, this explains the reason why thousands people download and install Odoo everyday for their business use.
Easy to integrate: Having many EPL systems in one business system may pose some serious issues like lack of a uniform business process and inconsistency of data within departments of the organization. An issue like this can be solved by installing Odoo to unify all the business processes within the organization. This would help to improve the efficiency of other formerly used EPL software.
Up to date features: Odoo has up to date features that represent the current market trends and needs of its users. It uses advanced technology and that is why it is highly preferred by users.
Comprehensive: The diverse requirement and needs of any business can be met with Odoo's 1000 modules. With this wide range of functionalities and huge number of excellent features, Odoo is the best ERP software for any modern day enterprise.
A basic requirement for all open source ERP software is that they should offer varied solution and options to business establishment using them. It is pertinent to note here that you should understand the problem you intend solving with ERP software before installing an ERP application. This would help you to define the compatibility of your chosen ERP software with your system before putting it in place, so that you do not have trouble why trying to implement the application. Odoo is an open source ERP software that has the capacity to grow your business and grow with your business. Be assured that with Odoo, you will enjoy enough community support and assistance.