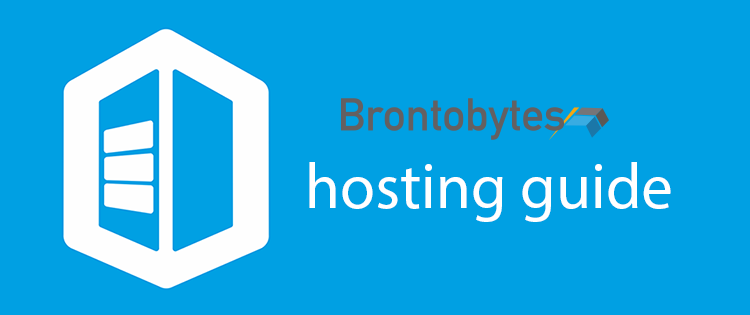 Your web host affects how people connect with your content. It also plays a role in how well you rank in SEO. Sites with epic content but slow response times can ultimately end up ranking lower than their competitors, even if their actual website isn't as optimized as yours. You may be new to building a website and shy away from mentions of servers and hosts, but it's not nearly as intimidating as it sounds.
You don't need a degree in technology to learn the basics of optimizing your website and choosing a good hosting platform. Your needs will vary depending on what type of industry you're in, how many people visit your site and the role of your site in your business operations. First, let's tackle the biggest question. What is a web host?
Web Hosting Defined
When you open a business, you either buy an office space or rent one. The same is true for launching a website. You need your own space on the Internet to host your website and all of its pages. Every website you ever visit is hosted on a server, which is a much larger computer somewhere in the world that connects all of its sites to the Internet. There are plenty of companies out there to choose from, and all of the platforms might seem the same if you don't know what features to look for.
Types of Web Servers
There are free web hosting services, but they tend to have severely limited options that can negatively impact your site's performance. Pricing can range from just a few dollars to hundreds of dollars a year depending on your needs. A shared hosting server means your site has a designated spot on a server shared by other websites. Resources are shared among the different accounts and you have no control over the resources and the server itself. This can be fine if you're a small business and don't expect a ton of traffic or if you don't host larger content that users need to access. If you're an organization that has accounts users regularly log in to, a shared server can quickly become cumbersome and comes with security risks that make it less desirable.
For added protection, a virtual private server (VPS) keeps sites isolated from one another. There's less competition for connection, you get to control the server resources and the server settings, so performance is generally more reliable. Large organizations with the greatest demand will need a dedicated server on-site. This is the most expensive option, which you'll need to plan ahead to finance.
The Price is Right
When starting, one option for paying for your server fees is a personal loan. Having online personal loans available from a private lender can offset the cost of getting the best quality hosting platform for your website, and they're easy to repay with low interest rates and flexible repayment options. The reason you may want to budget ahead and have a larger sum of money to work with is that upfront expenses for reliable companies tend to run higher. If you've never managed a website before, then trying to get your entire build transferred to a new server can seem impossible. You don't want to risk data loss, so you'll need to find a company whose level of support matches your own experience. There are tools that can be used to migrate websites and accounts automatically, but there are also manual ways. For example, we use both methods here at Brontobytes, depending on the complexity of a website.
While you don't need to break the bank for a good company, you should be willing to pay more than the bare minimum. When you're investing in your website, you get more reliable performance and far better security than you do by cutting corners. If there's one expense that's worthwhile, it's finding a company that truly understands your need and values your site. You should feel like more than just another number bidding for space on a server. Instead, you need to be treated like a valued client who has continued access to resources and professional support.
Finding Your Perfect Hosting Package
Evaluate your estimated traffic, need for customer support and domain ownership rights. With these in mind, it will be easier to choose a company whose packages are suitable for your needs. Ideally, you want enough support that you can easily resolve any problems but not so much that you overpay for services you never use. Shared servers will always be the cheapest, but they also have the least reliability due to the high volume of competition among their sites. In this day and age, upgrading to a VPS is likely your best bet if you're a medium-size business. However, you will need to know basic server maintenance if you are on a VPS, or, if managed services aren't included, you'll have to pay extra or get help from a company that offers VPS integration and management services.