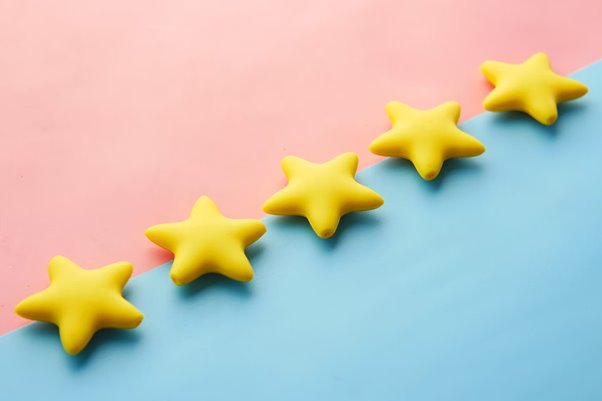 How to get more Amazon reviews? It's an age-old question. There is no simple answer. However, that shouldn't refrain you from trying.
Amazon reviews are crucial for driving purchases. They have a significant influence on keyword ranking, conversions, sales, Buy Box eligibility, and the ability to qualify for the Amazon's Choice badge.
That is why we have tried to reflect laterally on how to get reviews on Amazon. Some of the ideas below are practical and direct; others seem more indirect. Though, they still help encourage customers to leave feedback and help to get more reviews on Amazon. So, take a look at each one, think outside the box, and try to figure out which works best for you.
1. Send follow-up emails asking for feedback after the purchase
The platform asks for client feedback following a purchase, but it is an automatic email with nothing special. Alternatively, send personalized feedback requests to get reviews on Amazon. Ideally, you want to dispatch them shortly after your clients have received your item, so its marvelousness is still fresh in their minds. Make it easy for shoppers to leave a testimonial by including a link.
2. Check the "Request a Review" button
A couple of years ago, the order details section in Amazon's Seller Central changed, removing much of the customer's contact information. Instead, it now shows only the shopper's first name and location, so merchants will find it harder to contact users outside the Amazon system.
However, the order details include the client's availability for review requests. The Request a Review button appears when delivery is confirmed, or the estimated delivery date has passed. Once it is shown, feel free to use it to get more Amazon reviews. It is built into the Amazon system, so there is no risk from requesting reviews this way.
3. Try requesting Amazon reviews via social media and newsletters
Chances are, your fans on Facebook or the folks subscribed to your newsletter already like you, so why not ask them for reviews? Besides, there's a great chance they have already purchased a product from you so that they can provide positive and legitimate customer reviews. The Yelp platform discourages directly soliciting reviews. Amazon, on the other hand, is much laxer when it comes to how to get Amazon product reviews
4. Use an automated Amazon review generator
You can find many review solicitation services on the web. Some are standalone programs; others are browser extensions. Such apps can help schedule and customize your review requests.
With Amazon review services, you can compose your email template. It will communicate your brand's voice, insert the client's name and product, and add your product imagery and brand logo. Automation helps to go a long way toward reminding the shopper what they purchased and encouraging them to share their feedback.
But the best part about using such an Amazon review service is that sellers can specifically target the clients who are more likely to write you a good testimonial. For example, you can set up rules to send notifications only to clients who received their order on time, purchased an item that tends to generate positive feedback on Amazon, or have left their review in the past.
5. Register for the Vine program
Recent Amazon review policies are more about violations than about some acceptable ways of getting reviews on Amazon. However, there's one long-running and completely policy-compliant way on how to get Amazon feedback: the platform's Vine program. Before, it was only available to vendors and had a hefty price tag.
Yet, after a federal investigation in 2019, Amazon Vine was also made accessible to merchants who registered for Brand Registry. To use the program, sellers need to give away products to the reviewers on the marketplace. Though, of course, there is no 100% guarantee of receiving positive feedback.
Reviewers who participate in the program are known as Vine Voices. They are vetted and experienced Amazon users with no prior record of feedback bias. Vine Voices review items for free and keep them. After publication, their reviews come with a "Vine Voice" badge.
6. Offer your products for testing
Let customers know how to get your items free for testing purposes. Create a pool of reliable reviews you can turn to from time to time.
Encourage them to promote your products to friends and family through word of mouth. In this way, people won't feel as if they are being forced to test and leave feedback on your goods. Keep in mind: if you push too hard, they might be less inclined to share a review and refuse you in the future. It is risky to do this online, but it can still work in person.
7. Make sure your product listing is accurate
Plenty of negative reviews is due to the customer's expectations. Your listing details set those expectations, so it should be one of the first places to check if your item gets a negative review.
What might be wrong with your product listing? Usually, it might be something simple, such as uploading better quality images or adding an extra bullet point with product dimensions. But, on the other hand, preventing just one negative testimonial might be worth a lot more to your brand and business than generating a couple of new positive reviews.
Enjoy Your 5-Star Amazon Reviews!
So, what's your best way to get Amazon reviews? In this article, we have provided you with all the aptitude necessary to bring in great Amazon reviews. However, if you have some additional advice on how to get Amazon product reviews, don't hesitate to share it in the comment section!