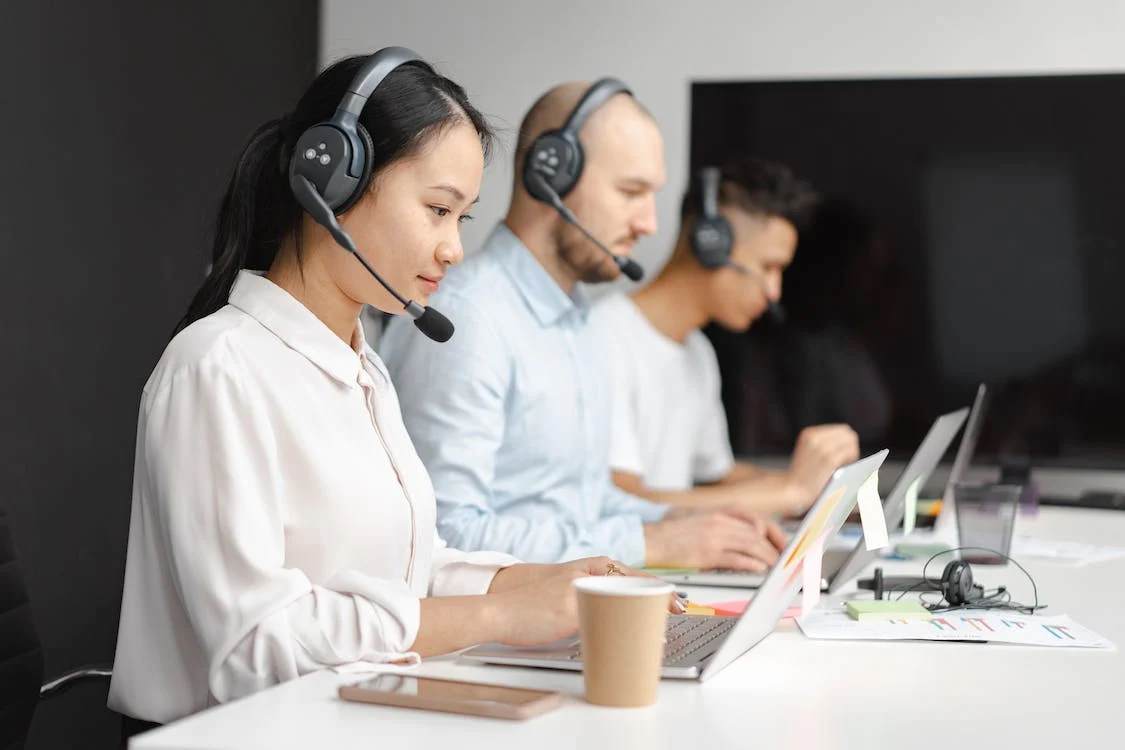 There are several advantages to offering high quality customer service while running or supporting a business. Excellent customer service can distinguish between a company that struggles to make it and a business that thrives. It's vital to invest your time and effort in improving the customer service in your business. Here are some tips for how to effectively improve your customer services:
Communicate Clearly
Great customer service requires the ability to communicate well, especially when dealing with those who speak other languages. Your queries should be answered clearly and concisely. You can provide additional information if the customer requests it, but most individuals prefer to get their problems fixed promptly.
Excellent customer service is the key to any successful business. Yet, providing great customer service is not always easy. One of the most important factors in providing excellent customer service is clear communication. When customers feel heard and understood, they are more likely to be satisfied with the outcome of their interaction. Clear communication also helps to prevent misunderstandings and mistakes. By taking the time to listen carefully to customers and communicate clearly, businesses can ensure that all parties are on the same page and that customer needs are met. This can lead to happier customers and improved business results.
Quick Responses
To give customers accurate responses or a clear solution, you might need to get in touch with team members, perform research, or complete other duties. Customers still want quick outcomes, with the majority hoping for prompt answers to their queries. They might move their business elsewhere if they can't obtain them.
Strive to reply to customers as quickly as possible. Even if you are unable to answer them right away, by replying and informing them that you are investigating their problem, they will know that your staff is concerned about them and is keeping an eye on things. You can use WhatsApp API designed for enterprises to streamline communication.
Provide Personalized Responses
Automated onboarding processes are excellent for assisting users in becoming accustomed to the product, particularly if it has a challenging learning curve. However, they lack personalization. First impressions stick with people the longest, so it's critical to get off to a good start to produce long-lasting connections with your customers.
In today's competitive business landscape, great customer service is essential for success. One way to set your company apart from the competition is to offer personalized responses to your customers' inquiries. You need to take the time to address each customer by name and customize your responses to their specific needs. This way, you can show that you value their business and are invested in meeting their needs. In addition, personalized responses help to build trust and loyalty, two essential ingredients for any successful business relationship.
Collect Feedback From Customers
You'll never be able to anticipate every consumer concern, no matter how proactive you are. Having a way for consumers to offer feedback helps you discover what needs to be improved, whether it's a poll after a service call, an email survey, or a form on your website.
Even if your business has received positive client evaluations, there is always room to improve your customer service. By generating valuable recommendations, great customer service may improve your reputation, increase brand recognition, foster customer loyalty, increase profits, and draw in new clients. Keeping your customers satisfied is crucial to your company's growth and success.