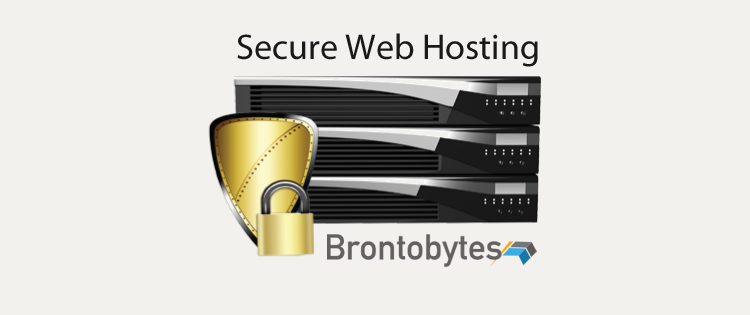 As your ecommerce starts to grow, you might notice you're getting a slow response. In this case, you might consider a scalable hosting plan like VPS hosting.
A Virtual Private Server (VPS) is one of the best hosting services you can opt for on your site. It utilizes virtualization technology to give you dedicated private resources for servers with multiple users.
It's a more secure and stable solution than shared hosting and ideal for site owners getting medium to high-level traffic. In shared hosting, on the other hand, you're sharing your physical server with literally thousands of other sites. There's also a chance this might negatively affect your site if you use a shared server in the long run.
In short, a VPS divides a single physical server into numerous virtual private servers. It will act like a dedicated server, only that it's so much cheaper and accessible to site owners.
The Advantages of VPS
Now that you know what VPS is, let's dive into its advantages:
Enhanced performance
Servers that are easy to scale
Relatively cheaper than dedicated hosting
Affordable web solutions offered
Traffic from other sites won't affect it
Scalable
Enhanced safety and security
Root Access
So now that we've walked you with the basics, we're going to talk about the importance of security in VPS hosting for ecommerce sites:
1. Protects Sensitive Customer Data
VPS hosting is usually an open-source framework. It means that it's regularly being upgraded and maintained by a community of engineers.
It guarantees that the hosting arrangement is secure and always kept up to date, ensuring your site is safe from cyber dangers and attacks. This allows you to protect businesses and customers' sensitive data. You're guaranteed that your IP is in safe hands.
2. Prevents Hacking Attempts
More often than not, when you make an ecommerce website, your customers will wonder whether your site is secure and whether they should trust it. Additionally, even web indexes won't rank sites with poor security. That's why the hosting of your ecommerce site should be secure.
With a VPS, all of your security rehearsals are clear. Malware security, AutoSSL, programming firewalls, and other SSL encryption safeguard your server. It keeps your ecommerce site safe and secure.
Another reason for the excellent quality of security VPS brings is virtualization. Despite large numbers on a similar server, they won't affect various clients. Be it with cyberattacks, security matters, or the assignment of assets or traffic.
3. Maintains Website Uptime
If your site goes down, you'll risk losing an excessive number of clients. VPS provides dependability. As a result, it's implausible you'll be experiencing servers going down or any other trifling situations that might compromise your site.
The more time your site stays accessible, the more leads, conversions, and revenue you'll be getting. Apart from that, people are more confident doing business with you. Therefore, a VPS is among the best choices to elevate your ecommerce site.
Although hardware issues on the server can bring down your site, these incidents are uncommon if you partner with a reputable host. Therefore, getting a VPS hosting plan from a reputable hosting provider makes it unlikely for your site to break down and enhances your site's uptime.
4. Reliability
One of the most vital elements of whether or not a site is secure is its dependability. A site may crash and remain unavailable for long periods, and you risk losing clients when they see an error when they visit your site. Moreover, Google also penalizes sites with a low uptime, Meaning having an undependable site also affects your SEO.
A primary benefit of VPS is that all websites are isolated from the other, and the activities of one site do not affect the behaviour of other sites on the server. Thus, this eliminates the 'bad neighbour' problem.
5. Increased Control
A VPS allows you to have complete control over your own server. Thus, your server will be operated according to the users' needs, and you can manage it as you like. You can even configure your VPS based on your needs.
As a result, its management is solely up to you, but if necessary, you can also seek technical support. You can choose to fully manage a server or a server where your hosting provider takes only the management of your site.
6. Enhances Website Trust
VPS hosting provides numerous dedicated servers on top of a physical server. Users are isolated from others, making the entire system more secure.
A Virtual Private Server hosting lets you install customized security software, firewalls, and other vital security features. This ensures that your site is independent of other users. It also offers better privacy and security to your server, thus increasing website trust.
7. Higher Levels of Security
With a VPS, you can install customized security software, firewalls, and other security features to turn your site into an impenetrable fortress.
Apart from that, VPS is known to provide higher security levels. It's on par with dedicated hosting, providing you with one of the most secure hosting.
Just keep in mind that your site's security also has to do with how secure your actual website is. So, even with a secure host, you still need to implement the best web security practices.
Is VPS Hosting Right For You?
So there you have it. These are the importance of security in VPS hosting for your ecommerce site. Many users that outgrow the shared hosting plans they start with and upgrade to VPS hosting. This is because it provides better control over your hosting environment, along with added bandwidth and server storage. With it, you can easily support bigger sites that are getting high amounts of traffic.
So, once you've reached the limit of shared hosting and it's affecting your site's performance, it's time for an upgrade. Unless you have the means and the need to get a dedicated server, getting a VPS is one of your best bets, especially when securing your site. Good luck!