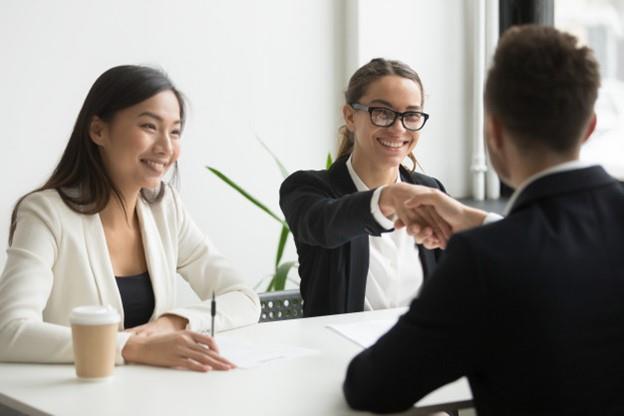 Building a successful nonprofit is not an easy task and sustaining one is even more difficult.
In order to be truly successful, a nonprofit organization needs to have financial stability, strong leadership, and committed volunteers. However, these aren't the only things distinguishing the organizations that are thriving.
If you are running or starting a nonprofit organization, this article points out six characteristics that you need to adopt in order to make it truly successful.
1.  A Detailed Business Plan
You can think of a business plan as a story or narrative that explains how your nonprofit organization will thrive. It should provide answers to questions like what goals we want to achieve, how we intend to achieve them, and how much money and other resources will be required. The process of business planning takes into consideration the nonprofit's vision and mission, the climate for fundraising, the role of the board, and so on.
Creating a business plan for your nonprofit organization can be a daunting task, but if you have a good nonprofit business plan template, it will be much easier. Besides the organization's goals, a good nonprofit business plan should detail revenue strategies, key performance indicators, and financial projections, among other things.
2.  Qualified Staff
If you want your nonprofit to be successful, you need to ensure that your staff members are skilled. In addition, there has to be an alignment between the leadership and the staff. In other words, everyone should be working in unison and within the budget to achieve the same goals. Having an organizational handbook and clearly defined job descriptions are essential to keep staff members informed.
Be sure to keep an eye on staff turnover. Training new people takes time and money, so it should be your priority to retain the members of the staff.
3.  Diverse Funding Sources
Despite the fact that nonprofit organizations are focused on making a difference and not profit,  they can't exist without money.
When it comes to funding, having several diverse sources is generally considered a good practice. Generally speaking, nonprofit organizations should receive no more than 30% of their funding from a single source. This is because if the organization loses one-third of its revenue, it will be relatively easy to survive the blow.
Possible funding sources include grants, individual donations, corporate sponsorships, selling goods and services, membership fees, and so on.
4.  A Good Board of Trustees
A good board of trustees should have a desire to help the nonprofit, have a diverse skill set, have influence and experience, as well as a willingness to not only share knowledge but also provide financial support.
In addition, the board members should be able to work together towards achieving common goals, practice proper governance and oversight, while at the same time supporting the organization's staff, the executive director, and the board president.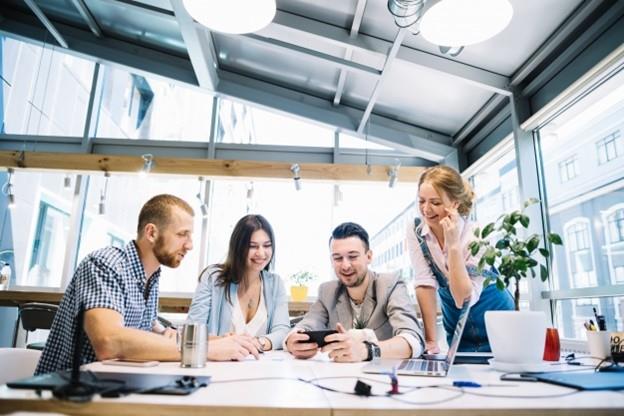 5.  A Strong Volunteer Base
Good volunteers are invaluable to nonprofit organizations. Your volunteer base should be well-trained and diverse. Consider including high school or college students who are looking for work experience, as well as retired members of the community who will bring wisdom to the organization and gain a sense of belonging in return.
Train your volunteers well and be sure to always come up with ways to mobilize and inspire them by always listening to their ideas and connecting them to the organization's core values and mission.
6.  Good Marketing Plan
Finally, you need to make sure that the community is aware of your services and that they feel welcome to become involved with you. Fortunately, spreading the word has never been easier but you first need to develop a solid marketing plan.
Developing an effective nonprofit marketing plan means putting systems in place to produce and distribute marketing content in order to allow you to focus on running and growing your organization. Having a solid plan in place will also help increase awareness without exhausting your team.
In order to craft an effective marketing plan, you'll first need to establish your goals, your target audience, and your key messages. Once you've done that, you can determine your marketing tactics, i.e., the channels you're going to use, such as social media, email marketing, events, and local newspapers, among others. Additionally, a website, built with a nonprofit WordPress theme, and that has fast hosting, can help spread more awareness.
Final Thoughts
The goal of each and every nonprofit organization is to solve a problem or support the community but good intentions aren't enough for success. In order to be truly successful, a nonprofit needs to adopt certain characteristics, such as strong leadership and plenty of funding sources.
The six characteristics listed above are just some of the indicators we have observed, and we hope you'll find these insights helpful.