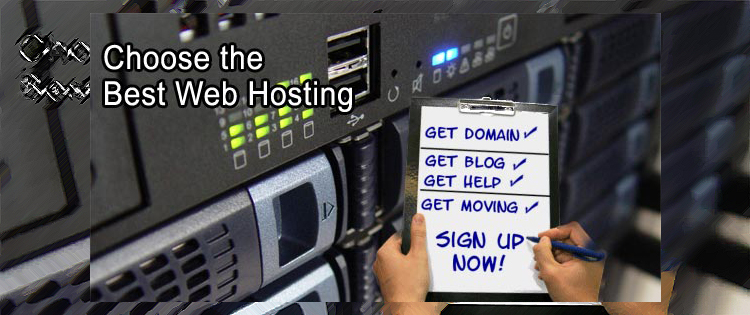 Every internet hosting service that allows individual, business organizations, institutions and organizations to access the World Wide Web through the internet is said to be a web hosting service. Most writers illustrate web hosting to renting an apartment where you can keep your belongings and be able to carry out some activities within it. This is not far from the truth; but to every good accommodation, there should be some features that a occupant cannot do without which must be provided by a good property-owner.
Best web hosting services should not be far in providing the necessary tools, features and environment where business can thrive. In fact, every best web hosting services provider has several features in come as regards to the services they provide. We shall be discussing these features to enable know exactly what you should be looking out for when hosting your website with a hosting service provider.
Reliability and speed of access: Every best hosting service should be reliable and offer speed of access to their customer's site visitors. They can ensure this by giving their clients options of choosing to host their websites on the server closer to their locations. This is not all, all best hosting service should also be able to guarantee 99.95% of uptime even when updating or upgrading their servers. Every best web hosting service makes sure that their possible downtime would occupy during the period when their customer's sites are less busy.
Security measures: Every best web hosting service ensure to put in place strict security measures and good server backup protocols so that their clients will not lose their files when there is a security bleach. They guarantee that peradventure if their clients account is hacked, he or she will have her data restored in no time. They also offer good privacy policies, spam message restrictions and good personal data management.
Control panel: Every web owner should be given some autonomy over his or her website to manage features like email, add or delete files, change password for your account, install some useful tools and plugins, etc. A best website hosting service should allow their clients do carryout some of these functions through their control panel. Best website hosting service do not bother their clients with contacting their customer care/technical support reps every time they need to effect changes to their website; therefore they offer them some degree of autonomy over the website.
Viable payment plan: Best website hosting services offer their client flexible payment plans that can include incremental payment or pay as you use. There are also discounts to customers who can pay upfront for services not yet received. Monthly, quarterly or annual payment plans are also available. They also offer 30 free trial and money back guarantee to customers.
Variety of hosting plan options: Every best website hosting services should make sure that their clients understand fully what is included in the service plan they are signing up for. They also offer a variety of hosting service plans like shared hosting, VPS hosting, dedicated server hosting, cloud hosting and unlimited hosting. They also offer good e-commerce features that would help the client transact business from any part of the world.
Scalability potentials: Every best hosting service that offers a variety of hosting service plan also offers easy server migrations for clients who are expanding their business and needs higher level of bandwidth. For instance, if you started website based business with shared server configurations and you need to move your website to a VPS or dedicated server configuration, a best hosting service would help you achieve this with no struggle.
Customer/technical service support: Best hosting service providers usually have good customer/technical service assistance that are available 24/7. Their technical service team are always eager to help clients fix technical issues they encounter on their websites. They also offer phone support, email support and live chat.
We have discussed the factors that are common and should be inherent in every best website hosting service. We expect that you will lookout for these factors when choosing your next hosting service provider.