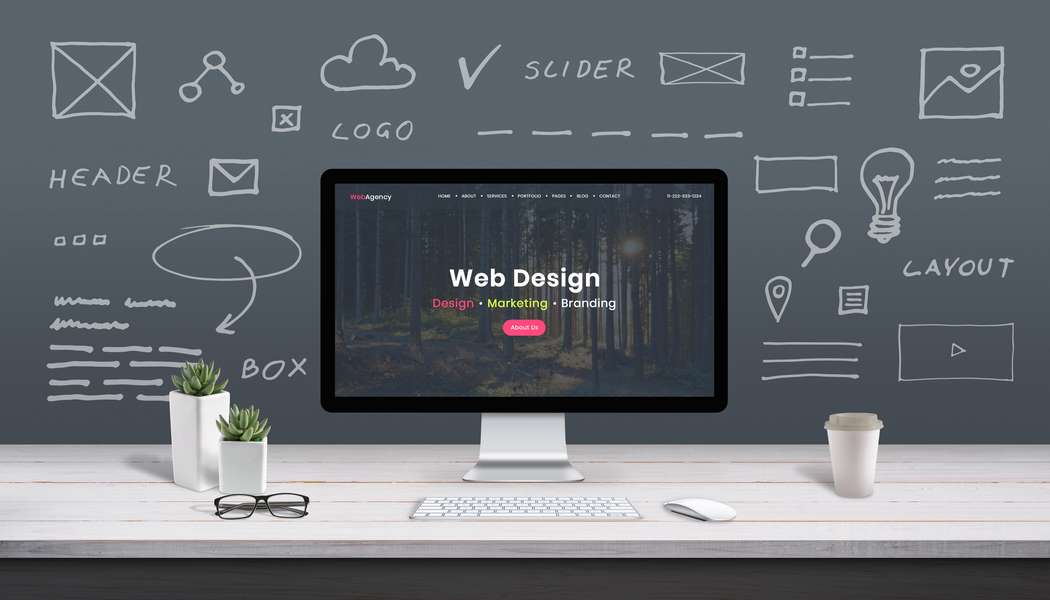 One of the most important aspects of a business is its web design. Web design is essential because it affects the way your audience perceives your company. The first impression you make on them determines whether they stay on your site, find out more about your company, leave your site, and move on to another competitor. Essentially, a poor web design keeps your visitors on your site for a much shorter time than a good one. It can also affect the number of sales that you'll be able to achieve.
When businesses work with a digital marketing agency, they'll realize that investing in web design is critical to gain more credibility and customers. Conveniently, there are tons of tips and guides you can find online to properly create a business website. As a start, it's important to remember and avoid these common mistakes to ensure that you get the most of your business website:
Using A Template Web Design
Many businesses, especially small businesses, don't take the time to invest in custom web designs. Instead, they use template designs for their website.
One disadvantage of using a web design template is that most designers don't create a unique graphic image to help your company stand out from the crowd. Aside from that, the graphics and colors used in a template may not be unique to reflect your business culture and values.
Custom web designs work much better because they're unique. A website template will usually include many common website design elements. However, the uniqueness of a custom website design can be the element that helps your business stand out from the crowd. Because the end product is unique, there's a greater chance of people remembering your business and will also learn to trust your brand.
When you work with an expert web design agency, they can create a web design that'll reflect your business personality. Additionally, they'll be able to add elements so you can connect with your target audience or potential customers on a personal level.
Not Choosing The Right Colors
Choosing the right colors for your web design depends on the overall theme of the website. While some websites may focus on flowers or animal designs, others may focus on business concepts. So, it all depends on your theme and the overall approach you want to take with your website.
When choosing the right colors for your web design, it's helpful to think about what colors people might naturally associate with your website. Aside from that, you should also choose colors that are related to your brand. For instance, if you have a business logo, your website design should focus on the colors found on your logo. By doing this, you may increase brand awareness and improve brand retention to your potential customers and visitors.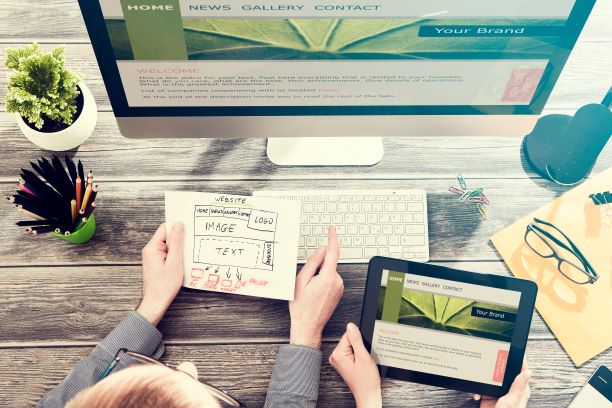 Poor User Experience
Another common mistake many businesses make is ignoring the importance of user experience. User experience is all about understanding what users want and how they interact with a website. It considers the entire gamut of issues that may affect users–from layout and navigation to speed and ease of use.
User experience management is a huge part of website design. The basic concept is that there should be clear, visible, understandable, and functional lines, borders, images, icons, and content on the website to help users get the most out of their browsing experience.
Here are some of the things you can do to improve your website's user experience:
Optimize website speed
Create clear and understandable navigation
Readable content
Organized website layout
Maximize the use of white space
Choose readable fonts
Choose high-quality images or multimedia
When you focus on these aspects, you can improve the functionality and design of your website as it caters to the needs and expectations of your target market.
Unclear Call-To-Actions
Call-to-action (CTA) is a basic marketing term for any graphical design to guide an instant response or encourage a sale. A CTA often refers to a visual or written phrase that can appear in advertising messages, sales scripts, or even web pages, compelling an audience to take a particular course of action.
When there's no definite, clear call-to-actions incorporated into your web design, you may not be able to convert your audience to paying customers.
Final Thoughts
A great website design shouldn't only be aesthetically pleasing, but it also needs to be functional, user-friendly, and search engine optimized. Your website is where first impressions are created, which is very important. If your website is not up to par, then you'll lose a lot of traffic.
As a business owner, you should be careful in creating your website and ensure that you don't make these mistakes. This way, you get the most out of your investment. Create a custom website and choose a color palette that relates to your business and brand. Also, make sure that you give importance to user experience. Lastly, give a clear call-to-action to convert your audience to paying customers.