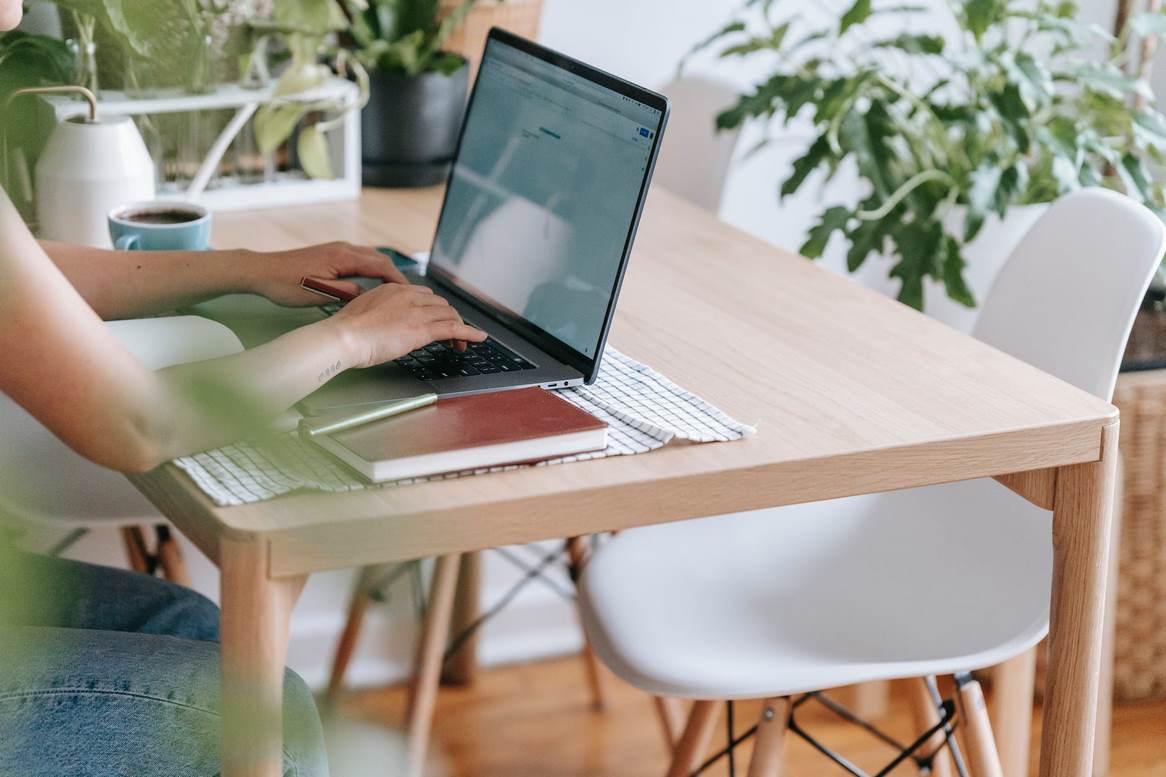 Remote work is a term whose popularity continues to grow as far as employment is concerned. It all began in early 2020 when the pandemic control measures called for lockdown and closure of offices. Although employers were not ready for this shift in work schedule, many embrace it today and are investing in making this alternative effective.
Globally, 25% to 30% of employees work remotely and 16% of companies completely support this. Remote work has many benefits for both workers and businesses, but employees must control cybersecurity risks to make things run efficiently. In general, there is a need for online security awareness for companies. Employers should guide workers on how to identify security threats and show them the ways of promoting computer and information security. This should help to protect confidential company information from unauthorized access, damage, and any forms of cyberattacks.
As you work remotely, remember that the security of your employer's data is your responsibility. Find and implement all the relevant practices that will help you to secure the device you use and the information you store. The following activities are recommended:
Use the Comprehensive Antivirus Suite Provided By Your Employer
Companies have always invested in antivirus and other internet security software. Make sure that the company you work for avails these for use as you work from home. These alone have a significant potential to protect information and computers from cybercrime and subsequent attacks from spyware, ransomware, and malware.
Use Strong and Secure Passwords
All your passwords must be strong. Passwords that will provide the highest level of safety during your remote work arrangement are the ones you use for your office devices. Where possible, create passwords for the apps you use for work purposes. According to the U.S. Federal Trade Commission, a strong password should contain a minimum of 12 characters. These characters should include symbols, upper- and lower-case letters, and numbers.
Have a Separate Set of Devices for Office Work
Remote work means operating from a home environment, where family members can easily access and use your office laptop or other mobile devices. This could lead to many accidents, including deleting important information and other threats if they run malicious programs. The best way to keep your computer and company information safe is to prohibit other family members from using devices. You may buy alternative computers to make this possible.
Buy a Sliding Cover for Your Webcam
Teleconferencing and video calls are often conducted to discuss workplace issues with employees that work remotely. These activities involve the use of your webcam, which can easily be hacked by savvy attackers. When this happens, the hackers are able to gather any sensitive information from the office documents that you leave in your work area. Keep your webcam safe by purchasing and installing sliding covers.
Implement Centralized Storage
Many dangers are associated with local storage of files, so be sure to use the cloud or server storage that your company recommends. It is the duty of an organization to choose its storage service. This means that you should ask your employer about the storage service to use or seek guidance to understand how it works. Centralized storage enables retrieval of lost or damaged files by storing back-ups and gives extra security through firewall attachments.
Strengthen the Security of Your Home Wi-Fi
Strong Wi-Fi network security protects from cyberattacks and can be achieved through simple practices. Using a strong and unique password is important in this area. Ensure that you change the automatic password that came with your router. The new password you create should be one that is very difficult for other people to guess. Changes to your wireless network's identification also prevents third-party access to your Wi-Fi network while working from home. When making these changes, you should avoid including your name, home address or other personal details.
Learn to Identify Email Scams and Secure Your Emails
Emails are frequently used by employees to exchange information. Hackers are aware of this and keep devising ways of accessing the sensitive information that colleagues share among themselves. Phishing scams are common in email communication. Safety measures include ensuring your employer fully patches the VPN through which emails are accessed, and that your devices are set to allow data encryption while at rest. Additionally, take time to learn about the most prevalent phishing attacks.
Endnote
Remote work makes you fully responsible for keeping your company's sensitive information safe. It is a huge responsibility, but understanding the steps to take makes the whole process very easy.