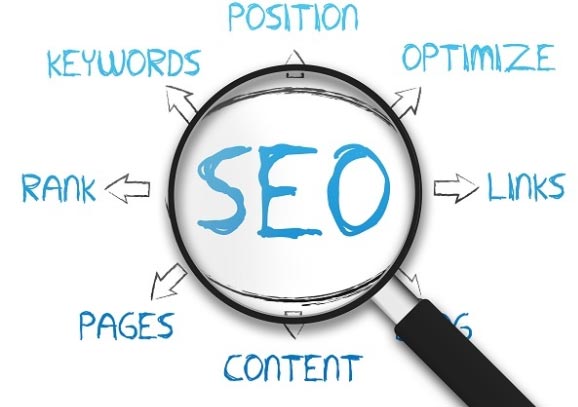 Writing can be a truly rewarding process; it can help you organize your thoughts, pass on knowledge, and even find fulfillment.
In today's digital world, the range of possibilities for writers is endless. Your love for the written word can easily be monetized, and you will not have to wait for years to get your book published. Content marketing is a booming industry where you can find your place and become successful.
As a content writer, you should know how to add tremendous value to your work by adding an extra SEO optimization layer.
You can write an incredible, well-researched article, but if Google can't read it, you will not be able to reach your target audience. Unless you want to write for the drawer, you need to stay updated with the latest SEO trends.
The good news is that your efforts will pay off eventually as Google recognizes and rewards high-quality website content.
Google's corporate mission is "to organize the world's information and make it universally accessible and useful." If you play by their rules, you will have a chance to reach more readers by getting on the first page of the search.
The Science of SEO
Google, as the largest search engine in the world, constantly introduces algorithm updates to carry out its mission. To minimize plagiarized content, keyword stuffing, user-generated spam, and irrelevant links, Google announced a series of core updates between 2012 and 2016.
The Panda, Penguin, and Hummingbird updates brought many webmasters to their knees by causing a massive drop in search traffic. As Amit Singhal, former senior vice president of a multinational technology company, stated in his article: 'Our site quality algorithms aim to help people find "high-quality" sites by reducing the rankings of low-quality content.'
Because of the regular Google Algorithm Updates & Changes, Google Penalty Recovery Service is getting popular nowadays.
Google gave its own definition to high-quality websites. According to Search Quality Guidelines, to get on the first page of search, websites should display a level of expertise, authority, and trustworthiness (E-A-T ranking factor).
To improve E-A-T on your website, you should get authority links, demonstrate your expertise and credibility through insightful content while keeping it updated.
E-A-T SEO is an ongoing process that you should embrace in order to expand your audience.
What is SEO in the first place? It's the language Google comprehends. And it's beautiful. Learn the basics of it to make your content stand out.
Easy SEO Writing Techniques
You don't need to learn to code, nor hang upside down to create appealing SEO-friendly content. There are many easy tricks that can help you stand out from competitors and reach your target audience while not compromising your content quality. Below, you will find a list of SEO writing techniques that can be helpful both for newbies and experienced writers:
Use the ASMR formula
Professional content writers perfectly know that "easy reading is hard writing". When writing website content, you need to think how to save your readers' time while keeping them engaged. There are a lot of blog posts with similar titles, and your goal is to make sure readers will pick your article and read it all the way through.
Consider using the ASMR formula to make your long posts easy to read. Here is how you can implement it:
A – Annotations
Break up the monotony of your long blog post by adding side notes, call-out notes, and block quotes.
S – Short
Short sentences are easier to follow. Get rid of unnecessary long paragraphs and give your readers what they really want – a valuable piece of information. It's one of the ways to avoid reader fatigue and make your blog a reliable source.
M – Multimedia
Online users want to get information on a silver platter. Instead of writing extra paragraphs in order to explain your points in-depth, consider adding some GIFs, videos, infographics, etc.
R- Read
Before you publish a blog post, read it out loud a couple of times. If you repeat the same ideas or jump from one subject to another, edit your copy without any mercy.
Content Optimisation
Besides creativity and inspiration, content writers should also use a set of SEO tools. The good news is that most of them are easy to learn in less than a day. Find some examples below:
Surfer Content Editor
Surfer SEO is a relatively new tool on the market. It can analyze top-ranking pages within less than a minute, give you a list of keywords, and suggest the word count that will help you rank better. Surfer's content editor is easy to follow. The best thing is that you can also use this tool to optimize existing articles.
SEMrush Writing Assistant
SEMrush can also help you meet your audience's needs by suggesting semantically related keywords and adjusting your copy's readability. Moreover, you can use this tool to maintain the same brand voice in all your blog posts and have 100% unique content.
Yoast SEO / Hemingway
Complicated language can drive people away from your blog. If you don't work closely with the editor, use tools such as Yoast SEO or Hemingway to simplify your copy, thus attract more shares, links, and converts.
Use the PAS formula
The Problem-Agitate-Solve (PAS) formula can help you keep your readers on the website by writing a quality introduction.
Your intro should first describe the problem your target audience faces, agitate it, and then promise a solution. Give your readers useful answers, and you will not have to worry about traffic again.
Also, right after the headline, your copy should include at least one long-tail keyword.
The Bottom Line
Quality content is and will always be a part of SEO strategy. That's why you need to boost your writing skills to a master level while staying up to date with SEO trends.
Structured, perfectly optimized, well-written content will generate more traffic per se. There is a lot of information on the Internet about what quality content is, and you can write it yourself. However, it is better to filter this information and trust only trusted sources or ask for help from various services or an essaywriter to create relevant content. Do your best to give relevant answers to your readers' questions and make them want to stay on your website for longer.
Playing by Google's rules can bring fruitful results in the long run. Improve your content and see how your traffic skyrockets.