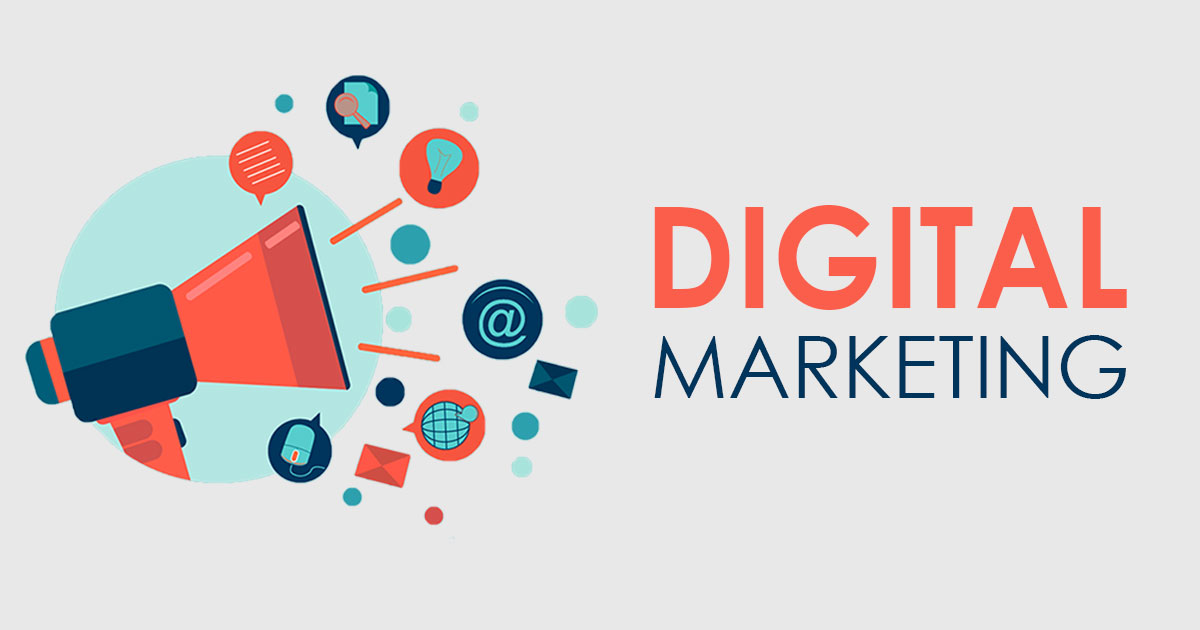 Digital marketing is an umbrella term that encompasses a wide range of online marketing methods. If you want to grasp digital marketing skills on your own, you need to be strategic with your study. There is plenty of information available online, including free and paid marketing courses, but knowing where to start can be overwhelming if you are new to the subject.
While we are sure that there are plenty of excellent paid digital market courses to choose from, equally, there are some great free online courses, and to begin with, we suggest you start with them. As digital marketing covers so many skills in an ever-changing online landscape, after exploring some of the different methods, you might prefer to specialise in and aim to master one or two.
So, let's take a brief look at some of the common types of digital marketing used today and introduce you to the best free resources for you to grow your knowledge.
Learn Search Engine Optimization [SEO]
One of the best skills you can pursue as a digital marketer is SEO. This is a process in which you optimise a website to achieve organic rankings in search engines such as Google and Bing. SEO is a digital marketing skill that is much in demand as it is both cost-effective and provides businesses with targeted traffic to their websites.
SEO can be broken down into three main areas: technical, on-page, and off-page SEO, and balanced knowledge of all three is needed to excel in this field. SEO is a great place to start your digital marketing journey as you can implement what you learn on a personal blog and get some hands-on experience.
We recommend this superb Beginners Guide to SEO if you want a comprehensive and interactive course with quizzes to test your knowledge at the end of each module. Digital marketers experienced or new can benefit from the practical knowledge they will gain from this exhaustive SEO marketing course, and it's totally free!
Learn Search Engine Marketing [SEM]
While SEO is a digital marketing method to optimise for organic traffic from the major search engines, SEM utilises paid ads primarily from Google Ads and Bing Ads to drive traffic to a website. SEM marketing can also be classed as pay-per-click [PPC] and cost-per-click [CPC] to avoid any confusion regarding these terms.
Essentially it is a form of paid search with the express goal of achieving a positive ROI from the marketing campaigns ran. SEM can produce fast results with sponsored ads appearing in prominent positions in the search results as soon as the campaign is approved.
As Google is the most dominant of the search engines by far, it makes sense to learn the best practices on how to run paid advertising campaigns from the horse's mouth, so to speak. Google offers several free courses on Google Ads, and additionally, you can become Google Ads Certified as well.
Learn Social Media Marketing [SMM]
Social media has grown hugely in recent years, and the various platforms available have become a conducive environment for digital marketers. The major players are Facebook, Instagram, Pinterest, YouTube, LinkedIn, and Twitter, with recent newcomers such as Parler and MeWe offering further marketing opportunities.
Social media marketing allows businesses to hone in on selected demographics to promote their brand, service, or offer. While companies may have accounts on most of the social media platforms, they are likely to only concentrate on a small number of them for marketing purposes. SMM covers a broad spectrum of platforms and marketing methods, including influencer marketing, video marketing, and paid marketing, to name but a few.
If you need directing to a top-rated free digital marketing course on SMM, then What is Social?  available from Coursera is an excellent introduction to the topic. The course provided by Northwestern University takes around 8 hours to finish and offers certification upon completion, which will look great on any new digital marketers' resume.
Learn Email Marketing
You probably have some idea of what email marketing is by just looking at the promotions tab in your Gmail account. You might hear the mantra from some that 'email marketing is dead', but that is far from the truth as your email account will likely testify.
To clarify, it is a method of marketing used to deliver relevant content to targeted customers in an email message form. This could include special offers and promotions, content to improve brand awareness, or any other message that could provide value to its customers.
If you want a great primer to understand the basics of this form of marketing, then head over to Wishpond's Masterclass for Beginners. It takes under an hour to complete and is delivered in video and PDF formats.
Learn Content Marketing
Content marketing is all about providing and sharing valuable content it could be used to attract potential customers, build brand awareness, or sell new products to existing clients. The content can be delivered in several different formats, including articles, eBooks, videos, and webinars. While most forms of digital marketing require a mix of technical and creative skills, content marketing leans heavily on the creative aspect, so if this describes you, then content marketing could be worth exploring.
Suppose you are interested in the idea of becoming a content marketer. In that case, Hubspot offers a free certification course that consists of 55 videos with quizzes to take and can be completed in around six hours.
Final Thoughts
While learning to become a digital marketer has a low barrier to entry with all the free resources available online, it doesn't mean that just anybody can excel in this profession. Learning the theory of digital marketing is all good, but actually putting the knowledge learned into practice will help you gain a better understanding.
Our best advice is once you have explored the different types of digital marketing, take a deep dive into one or two that resonate with you the most. We wish you luck on your digital marketing journey!